Eastbound lanes reopened, but westbound lanes closed on I-80 near Iowa Highway 1 after crash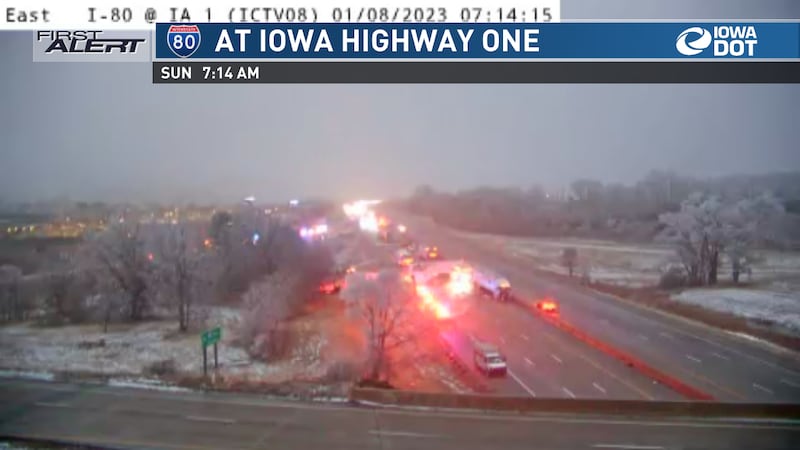 Published: Jan. 8, 2023 at 7:20 AM CST
IOWA CITY, Iowa (KCRG) - The eastbound lanes have reopened, but westbound lanes on I-80 at mile marker 246 near the Iowa Highway 1 exit are closed due to a multi-vehicle crash. The crashed occurred around 5:40 Sunday morning. There were crashes in the eastbound lane in addition to the multi vehicle crash in the westbound lane. Emergency crews are at the scene. Trooper Robert Conrad with the Iowa State Patrol says the westbound lanes will be closed for hours, but they hope to reopen the eastbound lanes soon. Trooper Conrad asks that people don't look at the crash when driving by the scene to prevent more accidents.
According to the Iowa DOT's 511 page, roadways around Iowa City are completely covered with ice.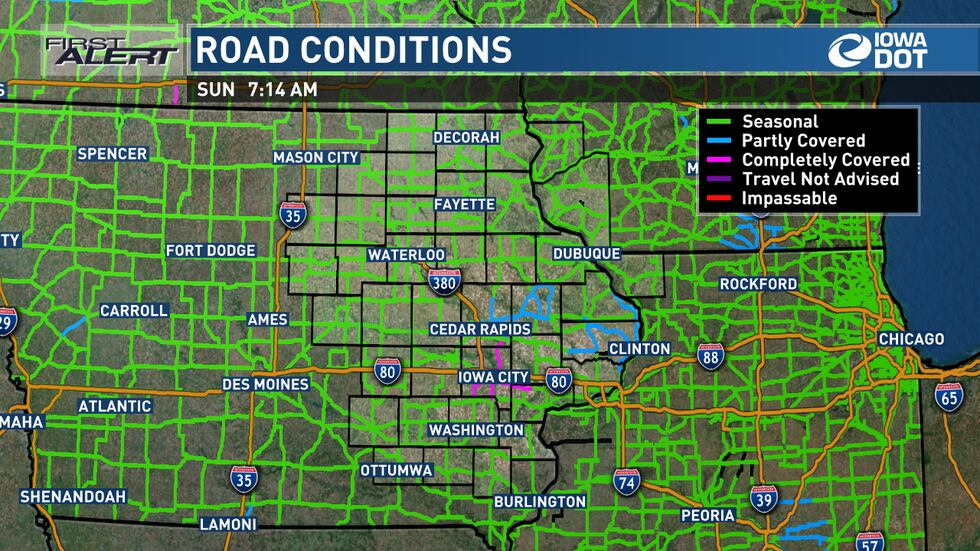 Fog developed across Eastern Iowa Sunday morning with quarter mile visibilities and lower possible. The fog, paired with below freezing temperatures caused fog droplets to freeze onto surfaces and roads. Therefore, drivers will need to take extra precaution on the roadways Sunday morning.
Copyright 2023 KCRG. All rights reserved.