'My mom can't keep me': Animal shelter shares heartbreaking note left with abandoned dog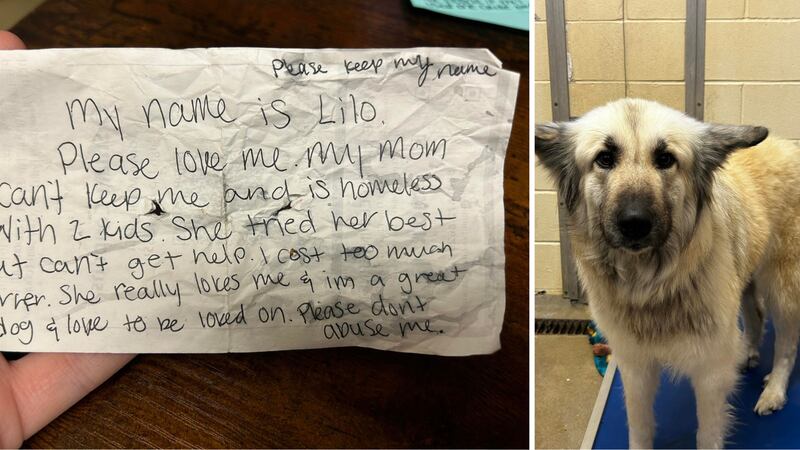 Published: Jan. 24, 2023 at 4:55 PM CST
CHATTANOOGA, Tenn. (Gray News) - An animal shelter has written a public note in an effort to find a dog owner who abandoned her pet because she was homeless and couldn't afford her anymore.
The McKamey Animal Center in Chattanooga, Tennessee, posted to Facebook on Tuesday, "A Note To Lilo's Mom," which let the owner know that her dog was safe at the shelter after a good Samaritan found her wandering with her leash still attached.
The Facebook post included a handwritten letter from the owner, who explained why she abandoned Lilo.
"Please keep my name. My name is Lilo. Please love me. My mom can't keep me and is homeless with 2 kids. She tried her best but can't get help. I cost too much for her. She really loves me, and I'm a great dog and loved to be loved on. Please don't abuse me," the letter said.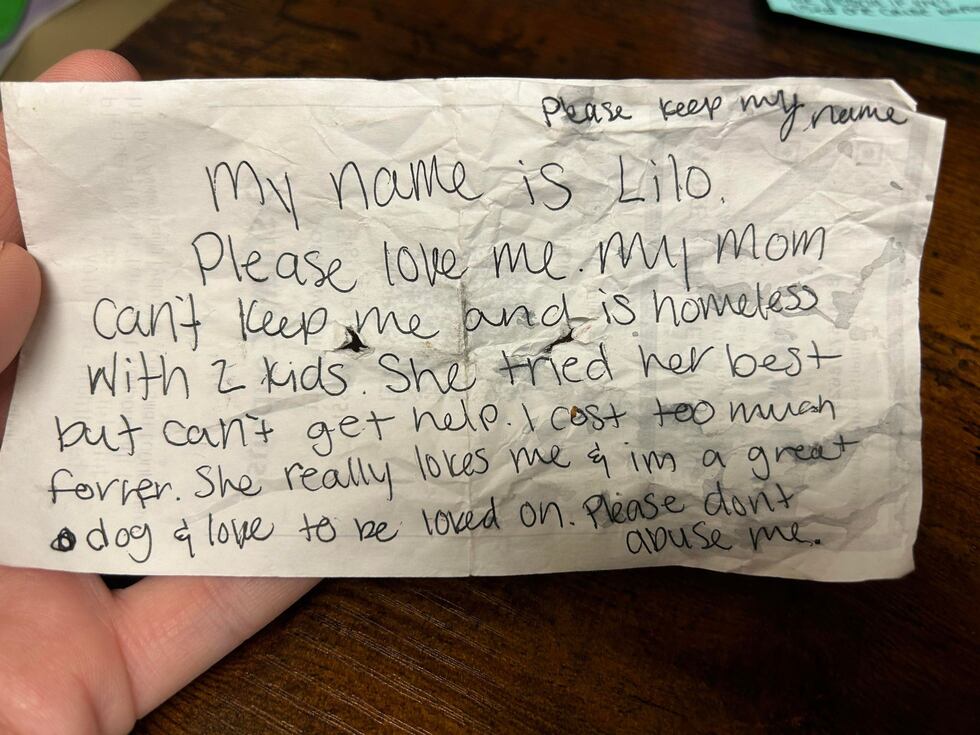 McKamey Animal Center published the note along with a photo of Lilo on Facebook in an effort to reunite the owner with her dog once again.
"If you are reading this, we hope you will come forward to reclaim her," the shelter said. "We will help you with whatever you need to care for her, to the best of our ability. Lilo definitely misses you, and we would like nothing more than to see her go back to the family she loves."
The shelter said if she didn't come forward, staff and volunteers will keep her name and do their best to find her a new home.
McKamey Animal Center provides a pet food pantry and low-cost vaccines, microchips and spay-neuter services along with self-rehoming resources.
Copyright 2023 Gray Media Group, Inc. All rights reserved.