Oreo's newest cookie is an Oreo stuffed with Oreos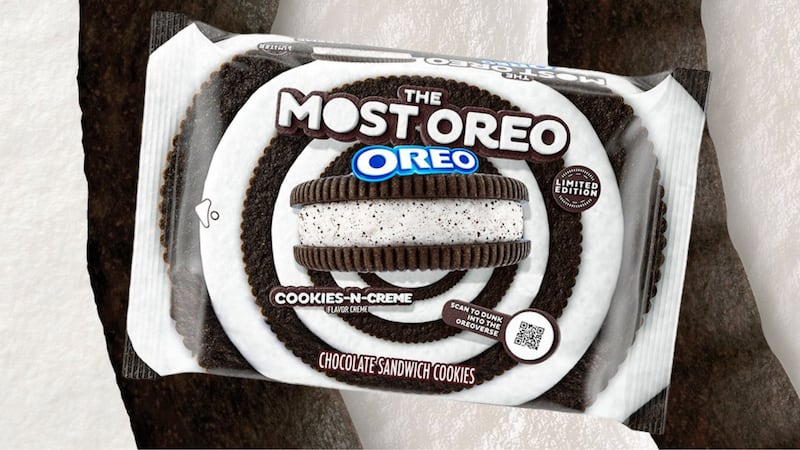 Published: Jan. 25, 2023 at 11:26 AM CST
(CNN) – Oreo's newest limited-edition cookie is stuffed with itself.
The company is calling it The Most Oreo Oreo.
The cookie has chocolate wafers stuffed with a cookies and cream filling that is thicker than the filling in Double Stuf Oreos and Mega Oreos.
The Most Oreo Oreos will be available in stores starting this week.
Copyright 2023 CNN Newsource. All rights reserved.