Second mountain lion near Los Angeles hit, killed by car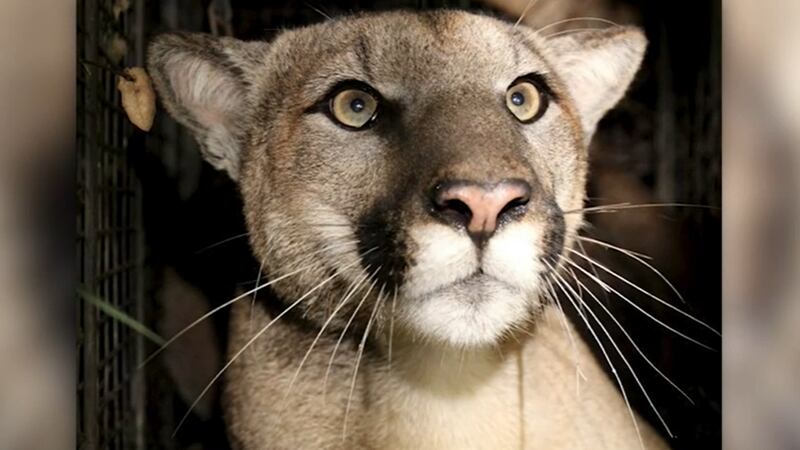 Published: Jan. 29, 2023 at 11:53 AM CST
(CNN) – Another mountain lion near Los Angeles has died.
Authorities said the lion, tagged P-81, was found on the Pacific Coast Highway in the Western Santa Monica mountains after being struck by a vehicle.
P-81′s death comes more than a month after P-22, a Los Angeles area mountain lion, became a local celebrity when he was photographed beneath the iconic Hollywood sign by a camera trap.
That lion had also been struck by a car and was euthanized by authorities.
The National Park Service says vehicle strikes are the leading cause of death for mountain lions in the southern California area.
Copyright 2023 CNN Newsource. All rights reserved.