Former US intel director's daughter gets 35 years for murder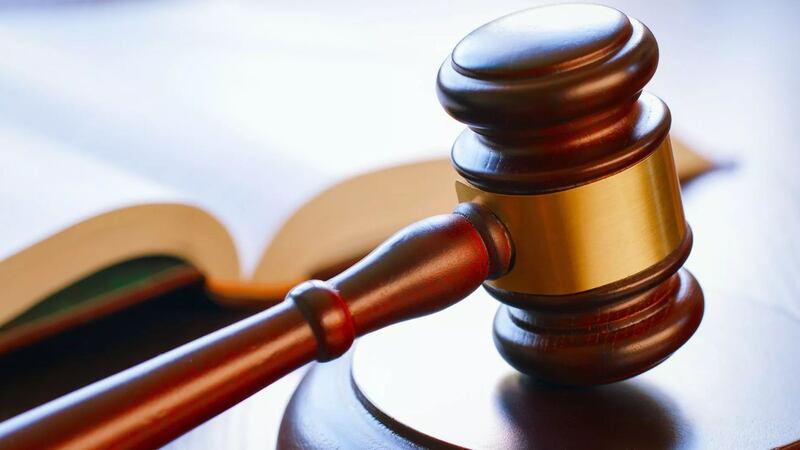 Published: Mar. 31, 2023 at 4:39 PM CDT
ROCKVILLE, Md. (AP) — The daughter of former U.S. intelligence director John Negroponte was sentenced Friday to 35 years in prison in the fatal stabbing of a friend after a drunken argument at a Maryland home, prosecutors announced.
Sophia Negroponte, 30, of Washington, D.C., was convicted in January of second-degree murder in the 2020 death of 24-year-old Yousuf Rasmussen. Guidelines called for a sentence of 15 to 25 years, but Montgomery County Circuit Court Judge Terrence McGann went beyond those guidelines, citing a need for community protection and rehabilitation, and calling her a "struggling, anger-filled alcoholic," news outlets reported.
"That rage drove Ms. Negroponte to stab her friend in the neck," McGann said.
"While nothing can ease the pain caused by this senseless loss of life, we thank Judge McGann for an appropriate prison sentence in this case," Montgomery County State's Attorney John McCarthy said in a statement.
Nearly a dozen people, including Rasmussen's mother, Dr. Zeba Rasmussen, gave victim impact statements at Friday's hearing. She remembered her son as charismatic with a "huge caring heart for everybody." His father, Steve Rasmussen, called his son a gift, saying family and friends will always wonder what they lost with Rasmussen's killing.
All the kind things said about Rasmussen were true, Sophia Negroponte said at the hearing.
"He was a very beautiful and loving and caring person. … I am truly sorry," she said.
Sophia Negroponte was one of five abandoned or orphaned Honduran children that John Negroponte and his wife adopted after he was appointed as U.S. ambassador to the Central American country in the 1980s, according to The Washington Post.
Rasmussen and Sophia Negroponte attended the same Washington high school and had been drinking, along with another person, on the night Rasmussen was killed, McCarthy said. They argued twice that night and Rasmussen left. When Rasmussen returned to get his cellphone, Negroponte "stabbed him multiple times, one being a death blow that severed his jugular," McCarthy said.
At trial, defense attorney David Moyse urged jurors to consider that Sophia Negroponte was too intoxicated to form specific intent.
"Alcohol pervades this case from the start; it pervades her life," he said, adding, "and it is absolutely at the heart of what happened there that night. And it's one of the major reasons that this is absolutely not a murder."
Former President George W. Bush appointed John Negroponte as the nation's first intelligence director in 2005. He later served as deputy secretary of state. He also served as ambassador to Mexico, the Philippines, the United Nations and Iraq.
Copyright 2023 The Associated Press. All rights reserved.