Angler hooks 'monster' 9-foot-long catfish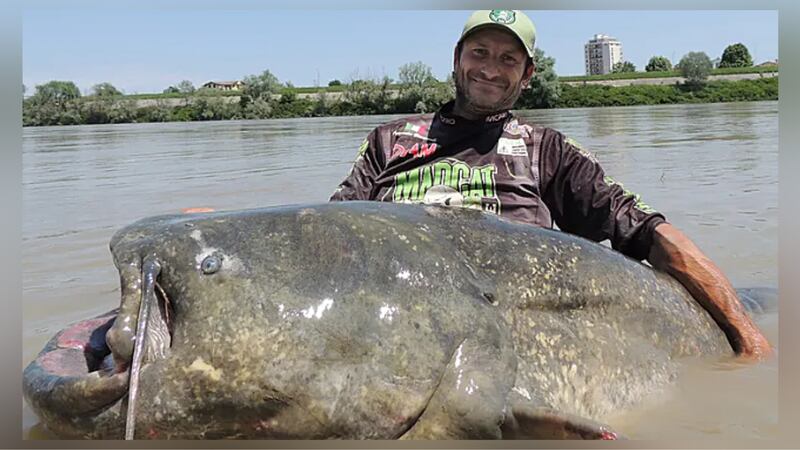 Published: Jun. 8, 2023 at 5:05 PM CDT
(Gray News) - An angler in Italy says he has set a world record after recently catching a massive catfish.
Alessandro Biancardi, part of the MADCAT ITALY team, shared his story of the catch that the rest of the team is calling "unbelievable."
Biancardi said he came across the gigantic fish while out on a solo trip in the Po River. He attempted a few casts before he said he felt a powerful bite.
"I calmly managed to fight what I felt to be a prehistoric fish," Biancardi said. "I followed it for 40 endless minutes. When it surfaced for the first time, I really realized that I hooked a monster."
The Italian angler said he almost lost the massive fish but managed to land it after going into shallow waters near the shore.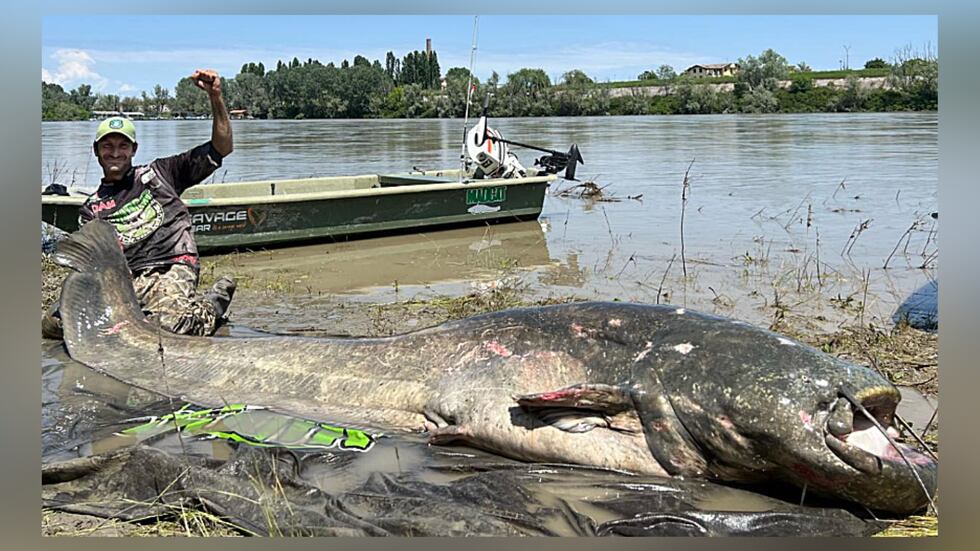 "I was sure that the fish I caught was special, but I never imagined what would happen next," he said.
According to Biancardi, the fish ended up measuring 285 centimeters, or 9.3 feet, setting a new world record.
He called the catfish the biggest one he had seen in his 23 years of fishing.
Biancardi said he ended up releasing the gigantic fish back into the water to give another angler the joy of catching it.
According to its website, MADCAT is a company dedicated to recording impressive catfish catches around Europe while selling specialist equipment to help anglers reel in large fish.
Copyright 2023 Gray Media Group, Inc. All rights reserved.