Mold, leaks leave Wold tenant homeless
'I feel like I'm running in circles. I don't know what to do anymore'
Published: Jul. 12, 2023 at 5:59 PM CDT
DAVENPORT, Iowa (KWQC) - Black mold, leaking pipes, a falling ceiling.
A woman and her children were living in conditions so deplorable that city officials declared their Andrew Wold-owned apartment unsafe and unhealthy.
When Elisha McGowan was searching for an apartment for herself, her boyfriend, two children and two dogs she thought she hit the jackpot.
"It had everything that I liked about it. I liked the kitchen. The kitchen was huge. I had a lot of, you know, cabinet space. It was just, like, a lot of room for me and my kids. So I'm like, Oh, this is perfect," she said.
Only it wasn't.
McGowan's apartment at 309 Harrison St. had hidden dangers that came to light shortly after she moved in, in late April.
It started with small leaks in her laundry room, then the sink, then her toilet. Finally, the ceiling fell in.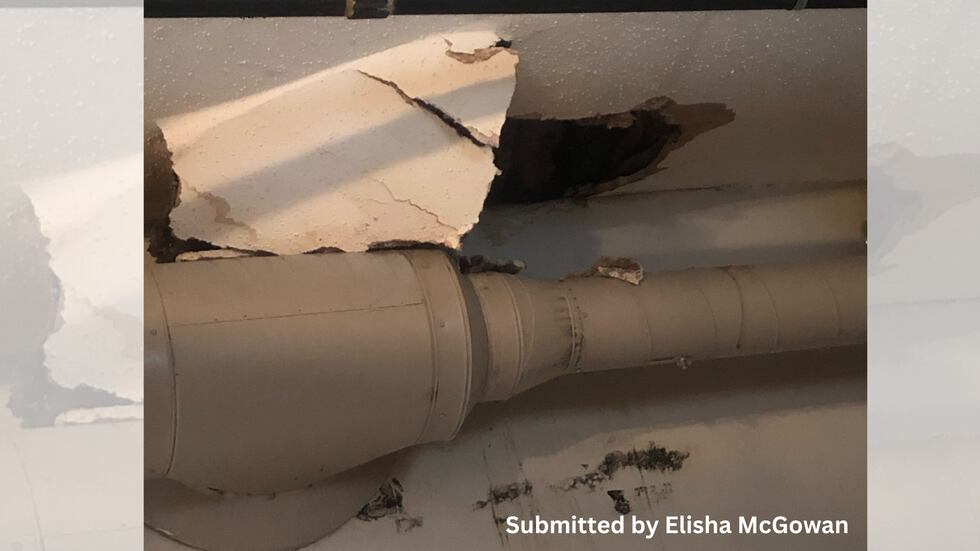 All the moisture triggered black mold, a fungus that affects respiratory systems.
"I go to the ER, and they told me that I have pneumonia," she said. Doctors also told her she has an infection that they can't identify and she should see an infection control doctor.
McGowan said she contacted Village Property Management multiple times. She sent emails and then texted an worker.
Unsatisfied with the response she stopped a maintenance worker who was in her building on another matter. She said he went through what would need to be done to repair the problems. She said that he also called the property management.
Nothing happed she said, so she called the city.
The city responded, and two days later an official showed up to view the home.
As she and the city official walked through the apartment noting the violations last week, she said he was floored. "He's like, 'Whoa.' He's like, 'This is not safe,'" she said.
The building official sealed the apartment the next day, giving her time to remove needed possessions.
This is the second time McGowan's been homeless since May. Her building was evacuated during the collapse because it was nearby.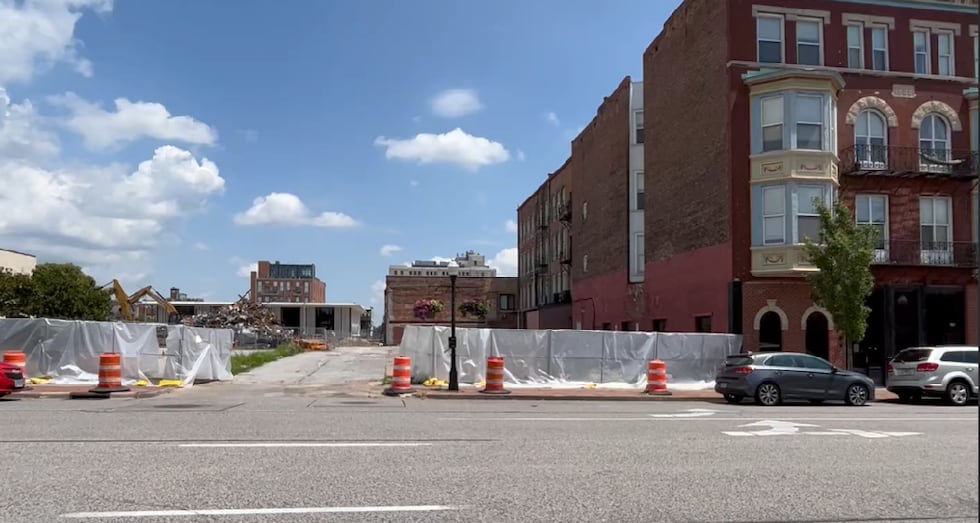 Her apartment is the latest Wold-owned property Davenport officials have shuttered since his building at 324 Main St. collapsed Memorial Day Weekend, killing three people.
Two other properties include a commercial location in the East Village and an apartment on Jersey Ridge Road.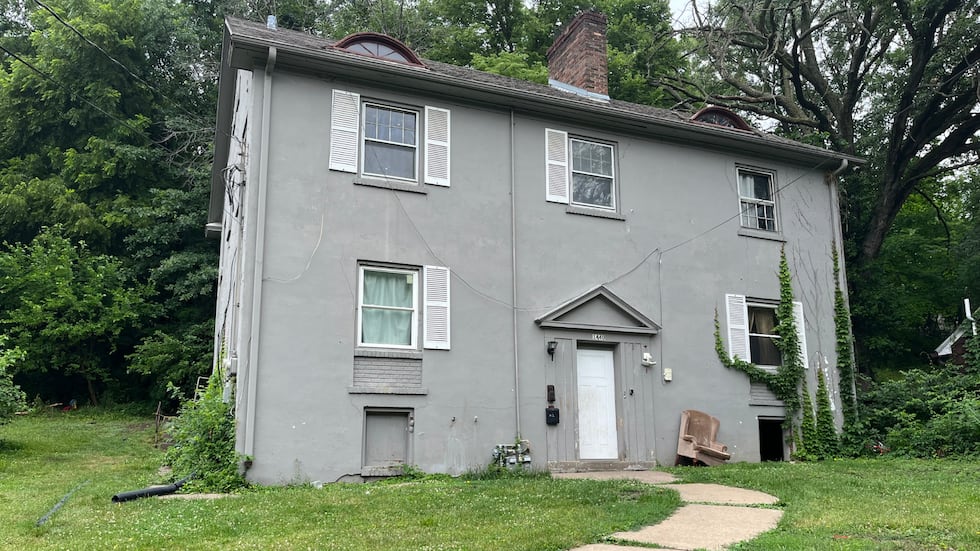 Code officers found numerous violations, according to documents obtained by TV Investigates. They had concerns about missing smoke detectors, broken windows and the structural integrity of an exterior wall.
As the city continues to scrutinize Wold properties, McGowan wonders what that'll mean for other residents like her who are losing their homes.
Her kids are with family, and she's staying with a friend. She's not sure where to go or what to do next.
"I feel like I'm running in circles. I don't know what to do anymore," she said.
TV6 tried again to contact Wold, but he could not be reached.
Copyright 2023 KWQC. All rights reserved.