Structural engineer getting 'nothing' from city
Kilsheimer says investigation on behalf of survivors is at a standstill
Published: Jul. 28, 2023 at 5:44 PM CDT
DAVENPORT, Iowa (KWQC) - It's been 61 days since the partial building collapse at 324 Main St. that killed three people and survivors are still asking: How did it fall?
Structural engineer Allyn Kilsheimer is trying to find out. He's investigating on behalf of survivors who are suing the building owner and the city.
What has he learned so far?
"Nothing."
He says the city is slow to share documents and other pieces of evidence that could prove key to Kilsheimer's inquiry.
"This is very unusual," he said. "And then not to have access to what the city had, and has. I've never run into before."
Investigators are trying to get ahold of the original building blueprints, building permits and key evidence that could tell them a lot about the collapse.
Kilsheimer has used the same kind of evidence to reconstruct scores of construction disasters, including the Surfside Collapse in Florida in that killed 98 people.
One problem he says is that the city shouldn't have begin taking down the building until experts could assess it for potential causes.
"Issues with buildings, right now, we get access right away, we're allowed to pretty much do whatever we need to do, we would have been there before the building was taken down," he said.
The attorneys Kilsheimer is working for said there was some procedural issues that were being worked on. "And right now, nothing else could be done."
Meanwhile, Kilsheimer said he's using photographs and public documents to start his investigation.
"There's some strange things that are going on, in photographs, where the back wall at some point, has a big area of of kind of white paint, not the whole building, but just part of it. Well, it looks like there might have been another little building attached on the back of that building. And it was taken down at some point in time. And then all of a sudden, the next time I see it, it's all painted red, right?"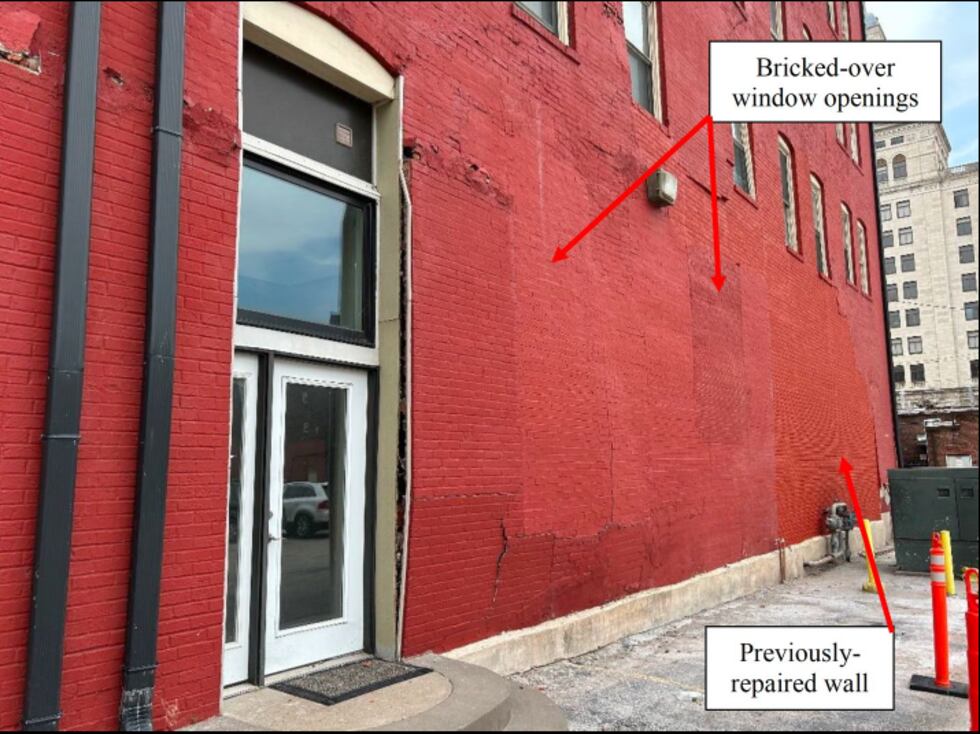 Also, an unusual truss rod caught his attention because it was curved and the top of the building was flat.
"We're not sure we understand where that came from. We did see both welded and bolted connections, which, the building was built in 1904, they were still doing pretty much all riveted connections at that point, not bolted. So we don't know if work was done inside the building or not over time that would have modified connections."
It's just a random clue until more evidence puts things in perspective.
Asked today if it was cooperating with Kilsheimer, the city issued a one-sentence reply: "Our deputy city clerk has not received any open record requests under that name."
Copyright 2023 KWQC. All rights reserved.