Kewanee man facing weapons charges in incident at Fairview Homes
Published: Sep. 22, 2023 at 3:10 PM CDT
Kewanee, Ill. (KWQC) - A Kewanee man is facing weapons charges, accused of having multiple guns and ammunition in his vehicle.
According to a news release, police were called to an apartment in Fairview Homes just before 9 p.m. on Sept. 19 after a suspect showed a firearm from a vehicle while asking where to find a teenager who lives there.
Officers arrived in the area, but were unable to the locate suspect. About an hour later, police received a second call that the suspect with a firearm had returned to the area in the same vehicle. Officers spotted the vehicle described by witnesses in the initial incident and made a traffic stop in the 500 block of E. 3rd Street. According to police, officers found a Glock handgun with a loaded, extended magazine; a second Glock handgun with an extended magazine; and two Smith and Wesson handguns. Officers also collected 181 rounds of ammunition from the vehicle.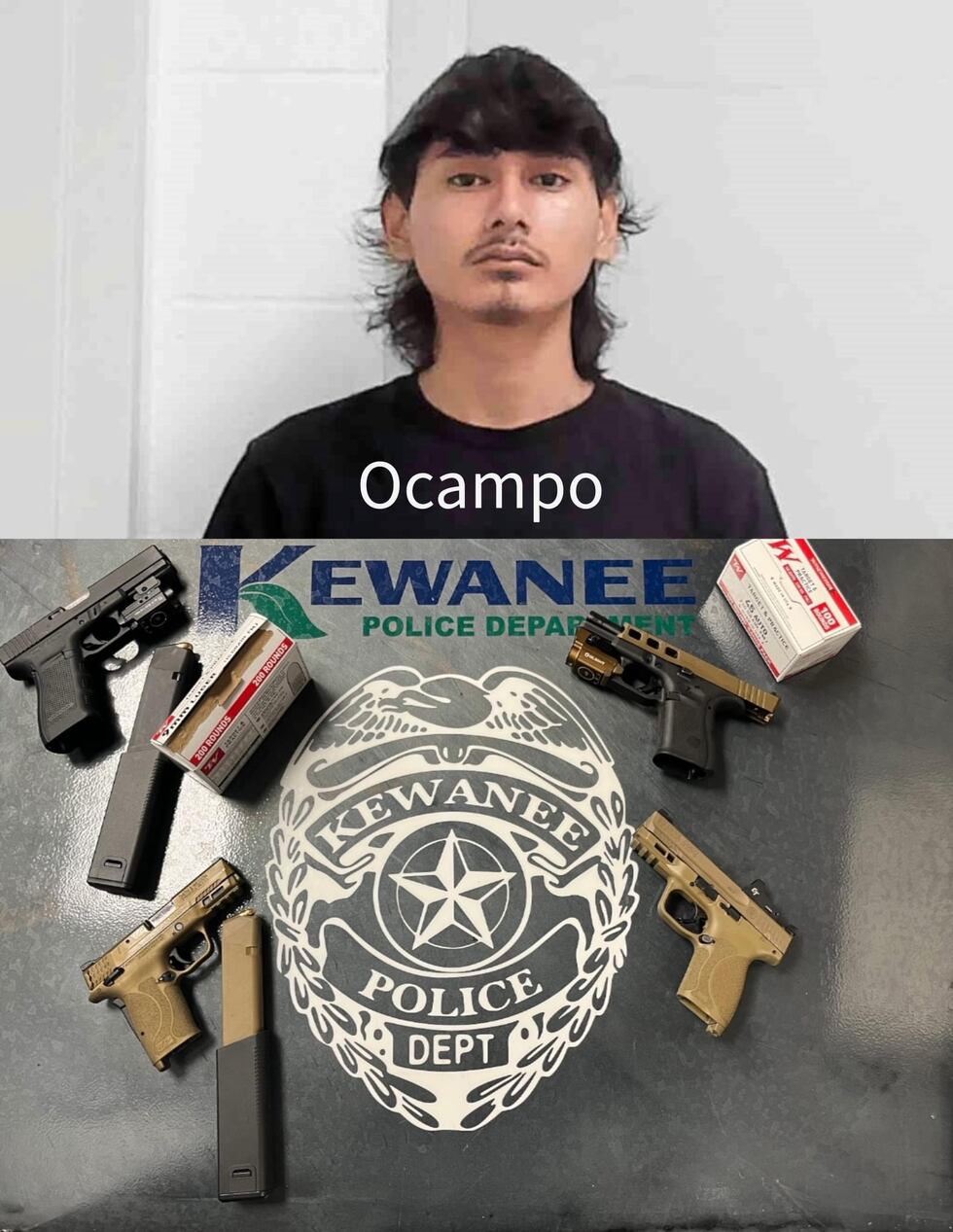 Officers identified the suspect as Brian Ocampo, 21 of Kewanee. He was arrested and taken to the Henry County Jail. He was later charged by the Henry County State's Attorney with aggravated unlawful use of a weapon and placed on supervised release. The charge carries one to three years in prison.
Copyright 2023 KWQC. All rights reserved.