How noise in daily life greatly impacts hearing health
Exposure to higher decibel levels over time does permanent damage to inner ear structures
Published: Sep. 2, 2021 at 7:12 AM CDT
|
Updated: Sep. 27, 2023 at 1:43 PM CDT
DAVENPORT, Iowa (KWQC) -One of the most common types of impairment is noise-induced hearing loss. When the ear has been exposed to a high volume, the fragile sensory hair cells within the ear can be damaged.
Damage from noise can take place over an extended time period, such as someone working with loud machinery at a job or attending concerts or sporting events. Damaging noises can also be brief, such as an alarm or gunfire. Extended or repeated exposure to sounds greater than 85 dB can cause hearing loss.
In this Midday Medical interview, we are introduced to the Noise Thermometer as a way to measure how much damage might be happening to our hearing from noise exposure during daily activities. Some of these sources are on the job or while we are getting ready in the morning (like a hair dryer).
Taylor Parker of Concept by Iowa Hearing Aid Centers explains the important relationship between noise, length of time exposed, and examples of where---including certain occupations---we may want to consider ear protection, turning down volumes, or limiting exposure time.
One eye-opening example is that an Iowa Hawkeye football game at Kinnick has been gauged at about 120 decibels (not sustained for the entire game, of course). Scroll down to see more in the illustration of the Noise Thermometer.
Concept by Iowa Hearing Aid Centers / 4007 East 53rd Street, Suite 300/ Davenport, IA / 563-200-5704 / 1663 Lincoln Way / Clinton, IA / 563-219-8329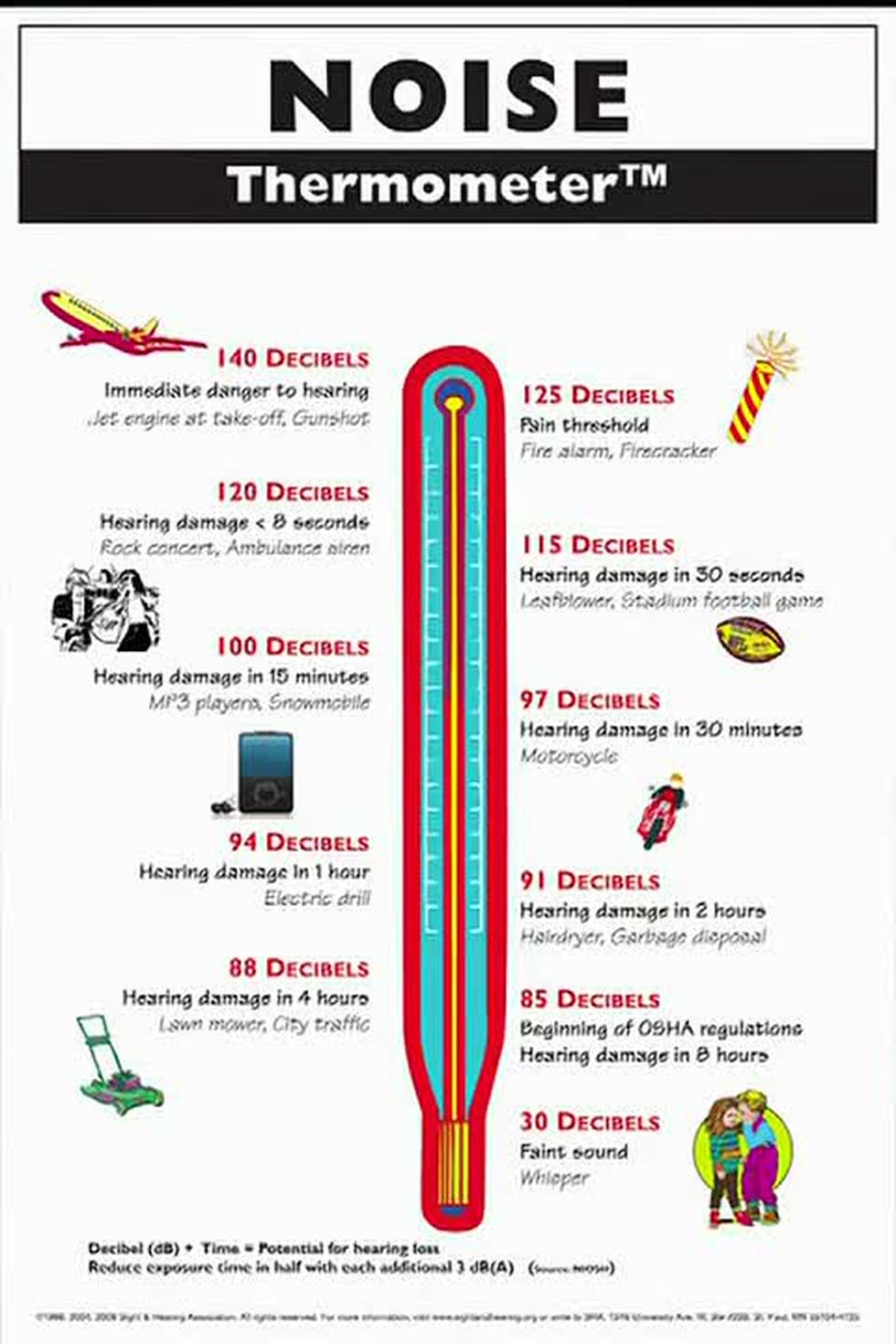 Copyright 2021 KWQC. All rights reserved.