Waterloo man arrested on murder charge in Davenport
Published: Sep. 28, 2023 at 9:08 PM CDT
DAVENPORT, Iowa (KWQC) - A Waterloo man was arrested Thursday in Davenport on a warrant for murder by the United States Marshals Service, Scott County Sheriff's Office, and the Davenport Police Department.
Corey Crawley, 32, is charged with first-degree murder in Waterloo. He was arrested about 7:20 p.m. in the area of Brady Village Apartments.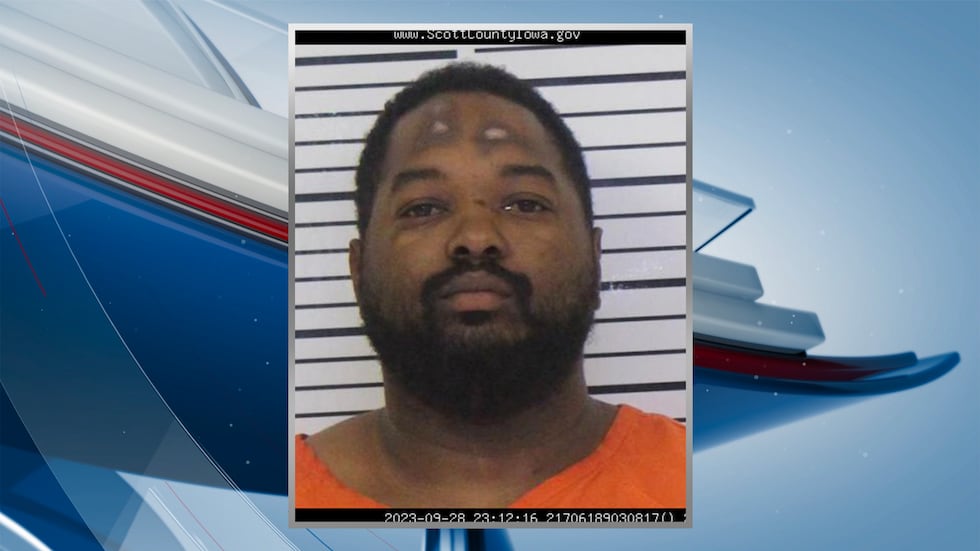 According to Waterloo police, there was a report of a shooting at E. 4th Street and Mulberry at about 12:50 p.m. on Sept. 2. Police said when officers and fire crews arrived on scene they found a man who was shot, who was later identified as 45-year-old Muharrum Quan Johnson.
Johnson was taken to an area hospital where he was later pronounced dead, police said.
TV6 was on-scene at the apartment complex at approximately 8:30 p.m. Thursday at the Brady Village Apartments. At that time, the scene was clearing and the arrest warrant had been served, according to Nicholas Bonifazi, District Sex Offender Coordinator, Northern District of Iowa with the U.S. Marshals Service.
Copyright 2023 KWQC. All rights reserved.