Analog Pizza & Arcade returns with 'QC's largest holiday pop-up, super awesome Christmas Time III'
Published: Oct. 9, 2023 at 4:04 PM CDT
|
Updated: Nov. 1, 2023 at 4:36 PM CDT
MOLINE, Ill. (KWQC) - Analog Pizza & Arcade, a concept by Bummer City Inc., the hospitality and creative studio behind Armored Gardens, Devon's Complaint Dept. and Analog Arcade Bar has announced plans to bring back their 'Christmas Pop-up, Super Awesome Christmas Time' for a third year at their Moline location.
According to a media release from Dan Bush with Bummer City the Christmas pop-up will take place from Nov. 1 to Dec. 31 at Analog Pizza & Arcade, 1405 5th Avenue in Moline.
Bush says it's the largest holiday pop-up in the Quad Cities and features more of everything including over 35,000 Christmas lights, 1,500 feet of tinsel, over 30 blow ups, specialty cocktails, and much more.
"This is the biggest event we throw all year," Bush said. "It is family-friendly until 9 p.m. and we are adding a Winter Wonderland on our brand new patio for those looking to brave the cold! We want to give people a chance to reconnect with their friends, co-workers, and loves ones, and Analog Pizza & Arcade is the perfect place to do just that."
Bush added that this year, Analog is adding special programming including a caroling night with the Assumption High School Choir, Winter Princess Pizza Party, cookie decorating, Christmas Movie Trivia Night, Ugly Christmas Sweater Skeeball Tournament hosted by B100, and much more!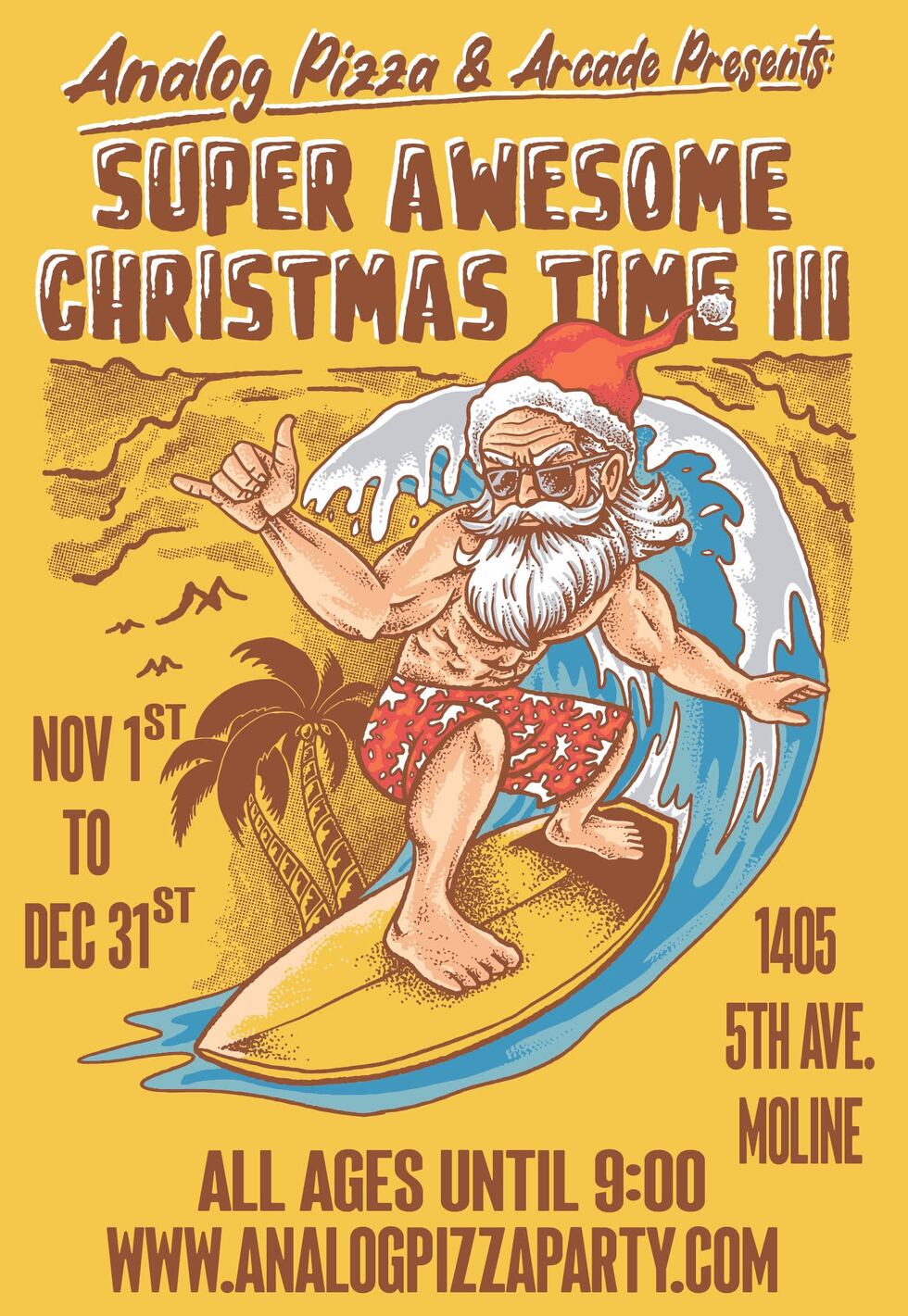 Copyright 2023 KWQC. All rights reserved.