Winter forecasting: How long-range forecasts can be difficult
Published: Oct. 24, 2023 at 10:04 AM CDT
|
Updated: Oct. 24, 2023 at 12:02 PM CDT
DAVENPORT, Iowa (KWQC) - It is that time of year, again, when forecasts calling for outrageous amounts of snow in a week's time or more start floating around the internet.
A lot of those snowfall "forecasts" you see aren't really a forecast, they are just one model's output of what might happen.
Think of long-range forecasting as a game of 'Plinko."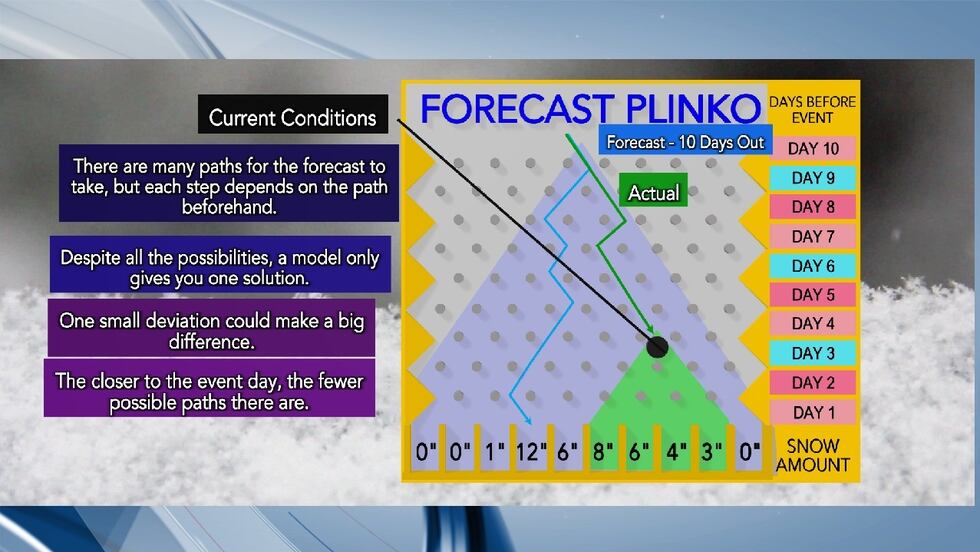 The ball, or chip, at the top of the board act as current conditions. The actual board is the predictability of what will happen, or in this case, how much snow could fall.
There are many paths the forecast could take from the current weather conditions. Each step depends on the path, or whether, beforehand.
Despite all the possibilities, a model only gives you one solution.
Therefore, one model run 10 days out at a specific time could say there is going to be one foot of snow that falls, but the next run of that same model on the same day may only have 2″ of snow.
One small deviation in the track, or a change in the temperature and amount of moisture, can make a huge difference in the outcome.
What this means is that the closer we are to the day of the weather event, the fewer possible paths of the storms there are, which means there is a greater confidence in the amount of snow that falls.
Use caution when getting weather information on social media. Make sure you're getting your weather information from a reliable source, such as the TV6 First Alert Weather team.
While we aren't forecasting any snow over the next week, you might be curious when we typically see hour first measurable snow.
The average date of at least a tenth of an inch of snow at the Quad Cities International Airport is November 21, with the first inch of snow typically in the first week of December.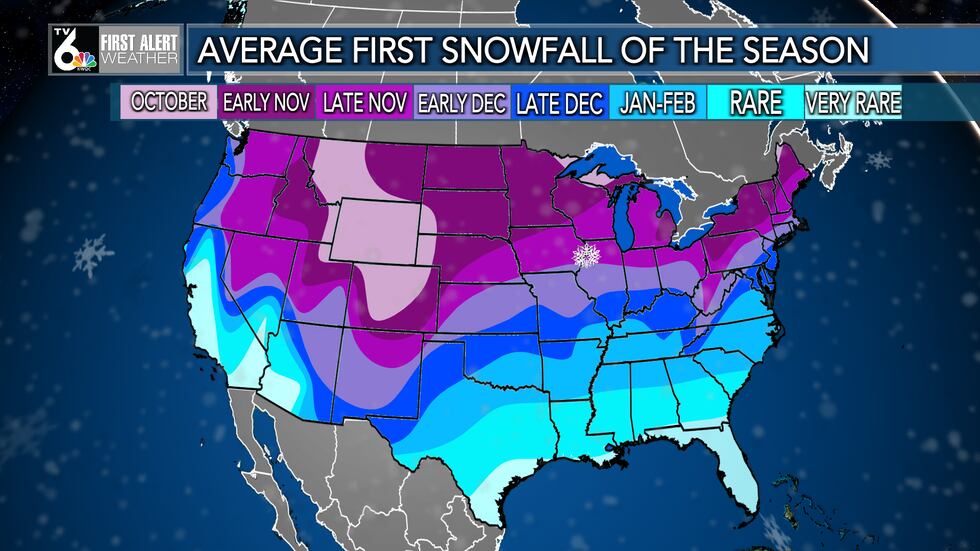 Copyright 2023 KWQC. All rights reserved.