Theft strikes beloved member of Princeton community
Published: Oct. 25, 2023 at 11:45 PM CDT
PRINCETON, Ill. (KWQC) - Police are investigating a theft in Princeton after a van and trailer, loaded with sound equipment, were stolen from a retired police officer and beloved member of the community.
After thirty years of serving the community as a police officer for the Princeton Police Department, Gary Swanson retired in 2004. He has since served the Illinois Valley by using his skills as a music producer and DJ, mostly for free, providing entertainment and joy for friends, family and strangers alike.
According to police, during the overnight hours of Oct. 21 into the morning of Oct. 22, a van and trailer full of sound equipment were taken from Gary Swanson's shop on Peru Street in Princeton. The van is a 2000 Chevrolet grey conversion van, and the trailer is grey with GES on both sides of the front.
Several members of the Princeton community reached out to voice their frustration that someone could commit this act against Gary. They want his stuff back for justice to be served.
"We wouldn't be Princeton, Illinois without Gary Swanson. Plain and simple," said Patrick Lilley, administrator for the Princeton Moose Lodge and longtime friend. Our Christmas, our Thanksgiving, our Halloween parties, the countless parades. Anytime we needed the sound system, Gary was there."
Executive Director of the Princeton Chamber, Jenica Cole, says she has worked with Gary numerous times for various events.
"He is the guy that drives around town with all of the fun holiday floats and spreads holiday cheer wherever he goes," said Cole, "and our community definitely wouldn't be the same without him."
"Whatever town, maybe you have that person, that donates their time, their efforts, blood, sweat and tears type of guy. That's what Gary is," said Frankie Wolsfeld, a Moose Lodge member and friend.
Gary's daughter, Holly Nelson, is upset her father is having to deal with this despite being such a great person.
"People work so hard to have what they got," said Nelson, "build up the things that they love to do and then somebody just comes in and can end it in a heartbeat."
Police say they are currently working on a 'strong lead' in this case, but could not release any details about the ongoing investigation. They are asking the public to call the Princeton Police Department if they have any information.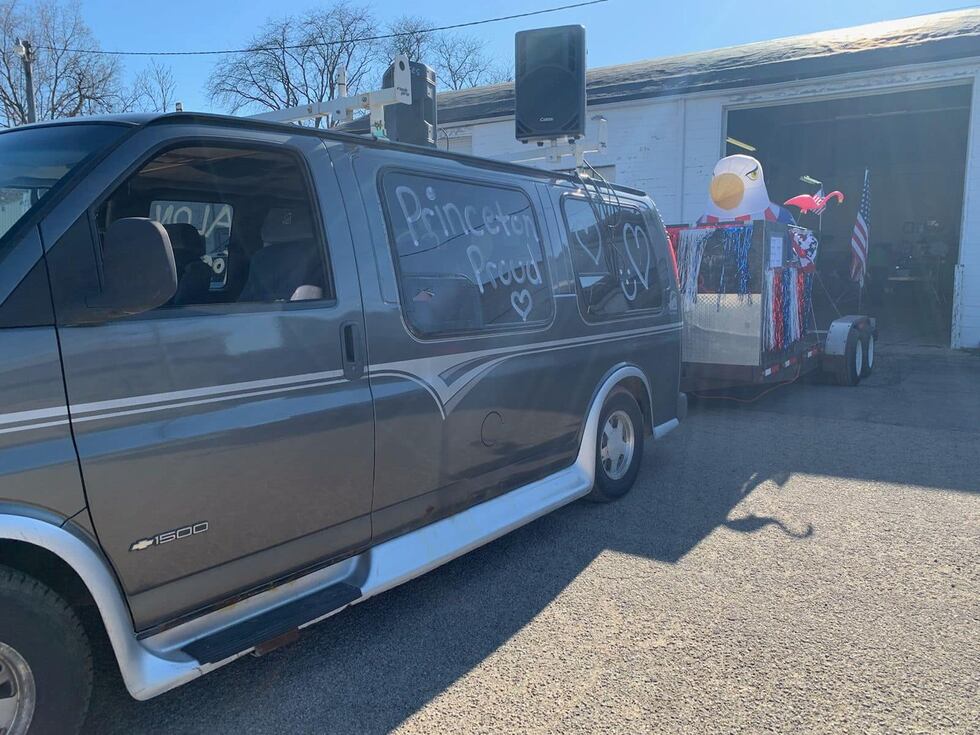 Copyright 2023 KWQC. All rights reserved.