KWQC tower work to finish Friday
Published: Oct. 30, 2023 at 10:26 AM CDT
|
Updated: Nov. 17, 2023 at 8:20 AM CST
DAVENPORT, Iowa (KWQC) - TV6 had experienced signal disruption due to tower maintenance for a period of about three weeks.
Crews began work Thursday to de-rig the tower at 7:30 a.m. and the tower was put into Aux at that time. De-rigging the tower was finished about 2:15 p.m. crews said. Some viewers may have had signal troubles during this time.
Unfortunately, a rope used to de-rig became entangled in a guy wire about 1000 feet up. Their attempt to retrieve it Thursday afternoon was unsuccessful so they are going back up Friday morning at 7:30 a.m. KWQC is not expected to have a shutdown for this operation, however, two FM stations lower down on the tower will need to be down while they work.
KWQC engineers were at the tower and monitoring the situation throughout the work.
Work began Oct. 30. and a signal may need to be re-scanned for after the work.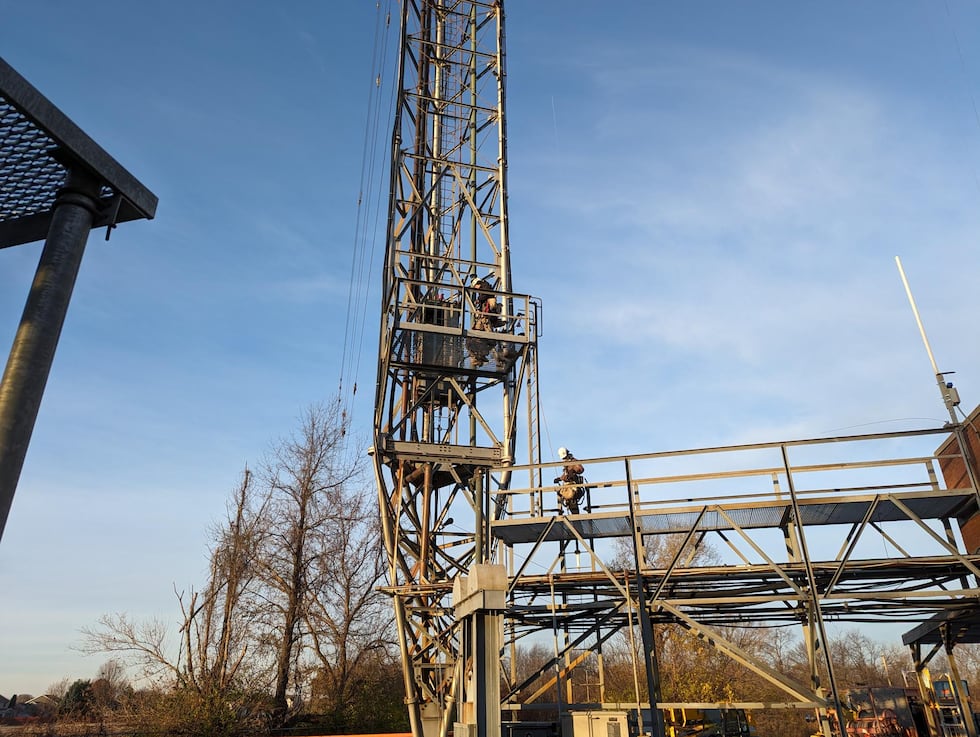 Work was done then on Nov. 15 on the last guy wire. Sometime around 1 p.m., the tower was in low power mode, or Aux.
According to crews, winds on Nov. 14 were too high to work.
Crews were working on the towers on Nov. 13, though there was not a shutdown of any kind for the day.
On Nov. 11, crews said there was a shutdown from about 7:30 to 8 a.m., the primary transmitter was on the rest of the day.
The basket was on its way around 9 a.m. Nov. 10. Crews said the tower was put into a low power mode, or Aux around 11:30 a.m. and was done about 3 p.m.
Crews on Nov. 9 had the tower in a low power mode, also known as AUX, with tower work about 9 a.m., according to crews. It was expected to be back to full power at about 11 a.m.
A second round of work caused the tower to be in the AUX mode from about noon to 2 p.m. to complete the top guy wire, crews said.
Crews treated the southwest fifth guy on Nov. 9 there was some time when the tower's FM stations were shut down around noon, according to crews. At this time KWQC did not require a shutdown.
Beginning at 7 a.m. Nov. 8 crews were on sight of the tower work, working on the fourth southwest guy. Crews said after they complete the guy, there may be some shutdown time in the afternoon, to prepare for guy five.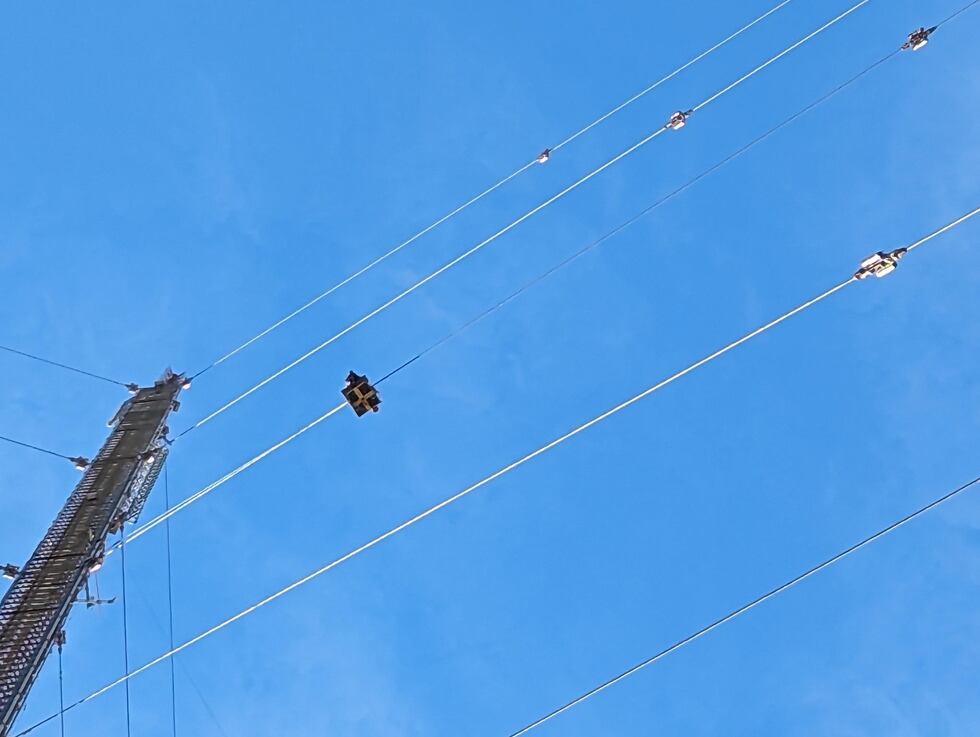 Crews said on Nov. 6, they began work on the towers around noon to rerig the tower for a different set of guys. A shutdown was expected while they were rigging the tower. Aux, or low power mode, should be on for most of the work. As of about 3:20 p.m., crews were finished with work requiring tower shutdowns.
On Nov. 4, crews worked from 8 a.m. to 5:30 p.m., completing the top north guy wire, according to crews. The tower was operating in a low power mode from 3 to 5:30 p.m.
According to crews, Nov. 3, the winds were too high to begin work before 11 a.m. When crews began work, there was a pperiodwith the tower was put on lower power mode, causing some outages in coverage.
Crews working on towers on Nov. 2, caused outages from a shutdown while they worked to complete two 'guy wires.'
Around 10 a.m. Noon v. 1, the signal went out and the estimated time of restoration is about 11 a.m., according to crews.
TV6 had outages on Oct. 30, for about three hours. According to crews, the tower work started just after 11 a.m. It was restored around 2 p.m.
Then at about 4 p.m. engineers began work and said they must turn off the transmitter to help protect the workers from high RF levels. At approximately 6:20 p.m. signal was restored.
To watch KWQC, go to kwqc.com/livestream. Previous newscasts are also available on this page.
Copyright 2023 KWQC. All rights reserved.