Recent rain brings drought relief to parts of the QCA
Published: Nov. 2, 2023 at 10:05 AM CDT
|
Updated: Nov. 2, 2023 at 12:06 PM CDT
QUAD CITIES, Iowa/Ill. (KWQC) - The latest US Drought Monitor released Thursday morning shows quite a bit of improvement across the TV6 viewing area, especially in our Illinois hometowns.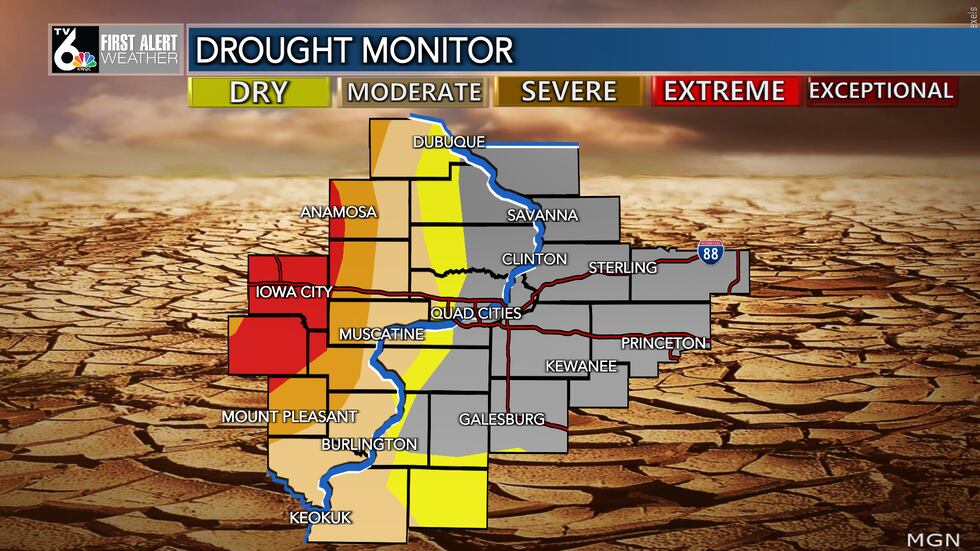 Recent rainfall, ending at 8 a.m. October 31, has removed the drought conditions for the metro Quad Cities and areas to the east.
There are still Moderate, Severe and Extreme drought conditions farther west inn parts of Jones, Cedar, Muscatine, Louisa, Henry, Johnson and Washington counties in Iowa.
Since September 1, Moline has received a surplus of rain. However, Burlington has been slightly below average.
It's the reverse for yearly rainfall; Burlington is close to average, while Moline is still about 8″ below average.
Click here for the latest First Alert Forecast.
Copyright 2023 KWQC. All rights reserved.