Quad City Steamwheelers 2024 regular season schedule announced
Published: Nov. 7, 2023 at 2:07 PM CST
MOLINE, Ill. (KWQC) - The Quad City Steamwheelers 2024 regular season schedule is set.
The Quad City Steemwheelers will open their 2024 season on a Friday night at home, at the Vibrant Arena at The MARK, 1201 River Drive, against the defending Eastern Conference Champion Sioux Falls Storm on Friday, March 22, according to a media release from a Steamwheelers spokesperson. Following a bye week, the Steamwheelers will again be at home Saturday, April 6 in a bout vs. the Green Bay Blizzard.
Fans who want to purchase or would like more information on 2024 season tickets can contact the Steamwheelers Front Office at 309-517-2019 or by visiting steamwheelersfootball.com/seasontickets for more details and to fill out the online form for season tickets.
For the full Steamwheelers schedule, visit steamwheelersfootball.com/schedule.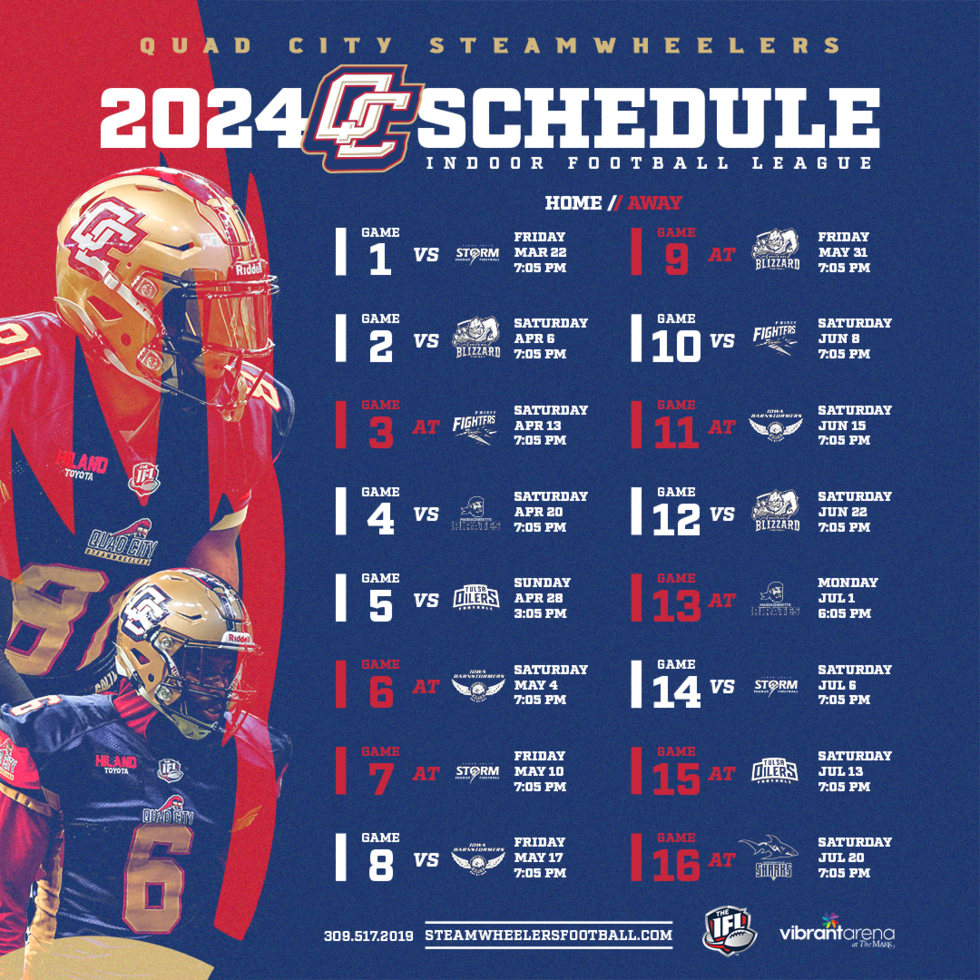 Copyright 2023 KWQC. All rights reserved.