Victim life-flighted after Tuesday morning Macomb shooting, suspect in custody
Published: Nov. 7, 2023 at 1:04 PM CST
MACOMB (WGEM) - A Macomb man has been arrested and charged with aggravated battery with a firearm in connection to a shooting that happened Tuesday morning.
38-year-old Herman L. Hill is being held in the McDonough County Jail, but as the investigation continues, police said more charges could be filed.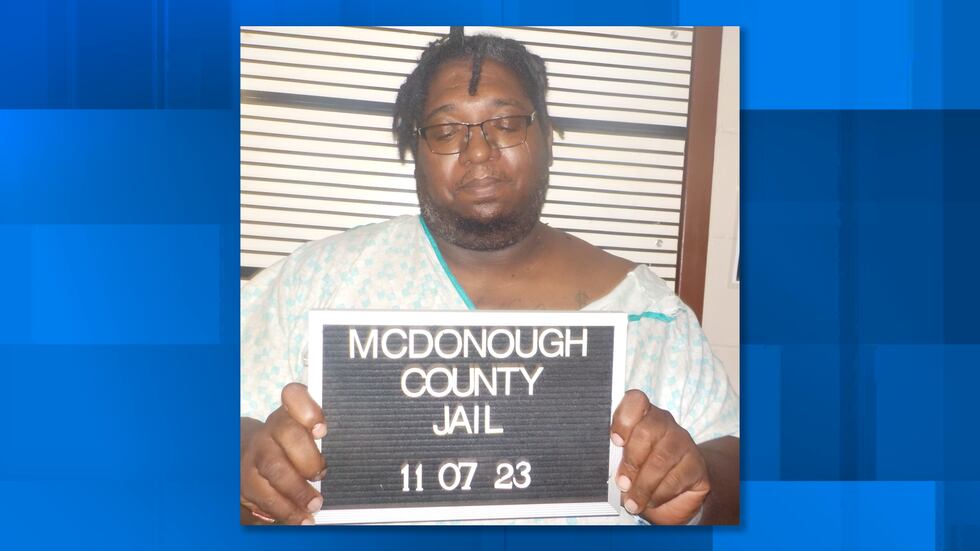 Police said they responded to a call of shots fired at 7:09 a.m. near N. Johnson Street and W. Pierce Street.
As police responded to the scene, a victim with multiple gunshot wounds was found near the front lobby door of the Macomb Police Department.
The victim was taken to the McDonough District Hospital for treatment. As a precaution, the hospital went into lockdown and security was heightened. The victim was later life-flighted to a trauma center.
Police said they found the suspected shooter on the scene at N. Johnson Street and W. Pierce Street.
Police said since the victim was found at the Police department and a nearby school, St. Paul's School, went on a soft lockdown during morning class arrival time.
According to police, this was an isolated incident and the investigation is ongoing.
Tuesday's shooting was about one block from where a house party shooting in March left one dead and 10 others injured. In March 2022, a shooting a few streets down on N. Charles left a man dead after being shot in his sleep.
"I woke up at around 6:30 and just heard the pops of the gun shots and I didn't really know what it was, but I had a feeling because of the couple incidents we've had here around campus," Western Illinois University senior Austin Holznagel said about Tuesday morning's shooting.
Macomb resident Cathy Johnson lives just down the street from where the shooting happened. She said she also woke up to the sound of gunshots and then called 911.
"It was really just concern at that point because my kid's home, and I knew he was going to be home today, I didn't know if he was sleeping on the couch, and with the issues we've been having in town, it just gets a little worse every time," Johnson said.
Copyright 2023 WGEM. All rights reserved.