23-year-old glad she got tested for BRCA gene
Published: Nov. 14, 2023 at 7:01 PM CST
BETTENDORF, Iowa (KWQC) - If you knew you'd face cancer one day, would you want to know?
And what would you be willing to do to prevent it?
Ten years after Rebecca Casad's father died from cancer she decided to get tested for genetic markers, such as a BRCA mutation.
The 23-year-old from Bettendorf learned six months ago that she carries a gene variant that means she's at a much higher risk to get cancer over her lifetime.
Any nerves she might have had about getting the test are gone.
"I felt very empowered, I guess, but also relieved to just know the answer, whatever it was," she said. "And then we can make choices that are able to better dictate what we're going to do with our medical choices, our health choices, our life plans."
Genetic testing has been around for decades, but now doctors can test for a wider panel of genes.
Having a genetic indicator doesn't mean you will get cancer, but it can tell you how likely it is. One gene called BRCA comes with an 85% chance of developing cancer over a lifetime.
For some women with genetic indicators, that could mean they'll take exams like mammograms more often for early detection.
For others, it can mean major pre-emptive surgeries like mastectomies or removing ovaries.
For now, Rebecca plans to undergo more frequent breast exams and pelvic exams. She is also getting skin checks.
"So more just checks across the board of everything to try and catch it early," she said. "And, you know, I'm pretty young my chances, even with the mutation are still quite low. But you know, every five years, or every year, you know, that goes up as I get older. So that'll continue to increase."
She can always choose to change those plans as she gets older.
"When I reach 35, or by 40, one of the strongest options is to have a double mastectomy and a hysterectomy then go on hormones to replace that so I don't go into early menopause," she said. "So, that's the primary option that I'm looking at or considering."
Together, doctors and patients can choose the best path forward.
As genetic testing has become more widespread, more insurance companies are covering the screenings.
According to the CDC, groups at higher risk for BRCA gene mutations:
You may be at increased risk for a BRCA1 or BRCA2 mutation if your family history includes—

Several relatives with breast cancer.

Any relatives with ovarian cancer.

Relatives who got breast cancer before age 50.

A relative with cancer in both breasts.

A relative who had both breast and ovarian cancers.

A male relative with breast cancer.

Ashkenazi Jewish ancestry (Central or Eastern European) and any relative with breast or ovarian cancer.

A relative with a known BRCA gene mutation.
The CDC says you may have a higher risk for a mutation if you have had:
Breast cancer before age 50.

Triple-negative breast cancer.

Male breast cancer.

Breast cancer more than once.

Ovarian cancer, fallopian tube cancer, or primary peritoneal (lining of the abdomen) cancer at any age.

Both breast and ovarian cancers.

Breast cancer or ovarian cancer at any age, and you are of Ashkenazi Jewish ancestry (Central or Eastern European).

Breast cancer and you have a family member with breast or ovarian cancer.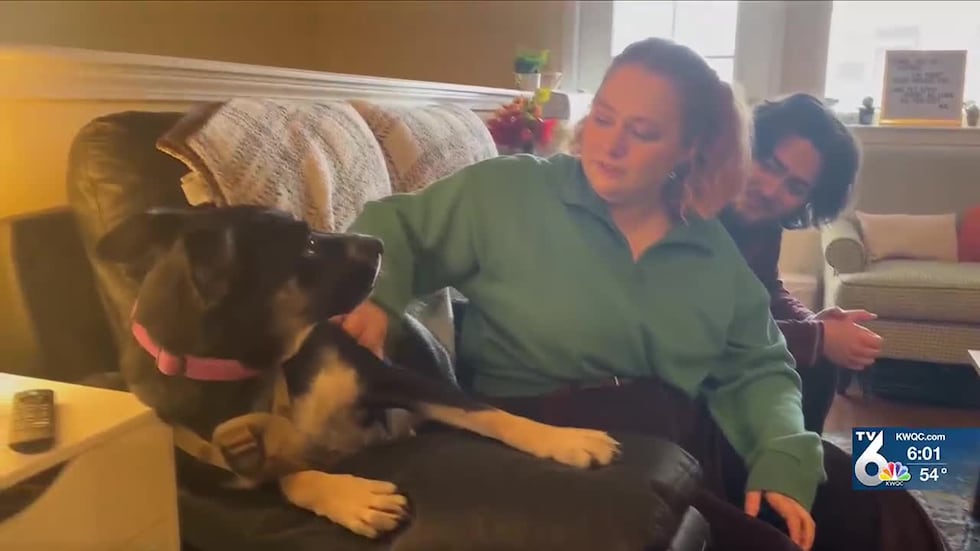 Copyright 2023 KWQC. All rights reserved.