The Richter Scale: How the size of an earthquake is determined
Published: Nov. 15, 2023 at 12:54 PM CST
QUAD CITIES, Iowa/Ill. (KWQC) - The United States Geological Survey (USGS) registered a magnitude 3.6 earthquake with the epicenter in Standard, Illinois Wednesday morning, around 4:41.
Many residents felt the shaking, describing it as if a car had hit their home.
Fortunately there have been no reports of damage or injuries.
Typically an earthquake of this magnitude doesn't cause damage, but can be felt dozens of miles away from the epicenter.
Earthquakes are picked up on seismographs, which measure the force of the earthquakes. The earthquake is then given a rating on the Richter Scale.
It was developed in 1935 by Charles Richter. It ranges from 1 to 9. The image below shows what each magnitude means.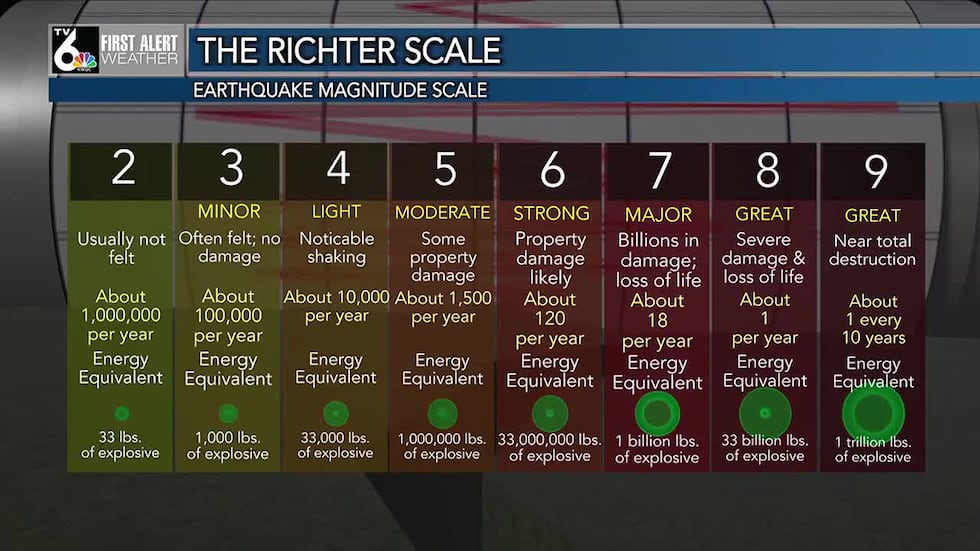 Copyright 2023 KWQC. All rights reserved.