Semi-truck drives through historic Princeton covered bridge
Published: Nov. 16, 2023 at 2:26 PM CST
PRINCETON, Ill. (KWQC) - A semi-truck drove through the historic covered bridge in Princeton Thursday.
There was extensive damage to the state bridge and the trailer, James B. Reed, Sheriff of Bureau County said. Illinois State Police and Bureau County Sheriffs deputies responded to the crash.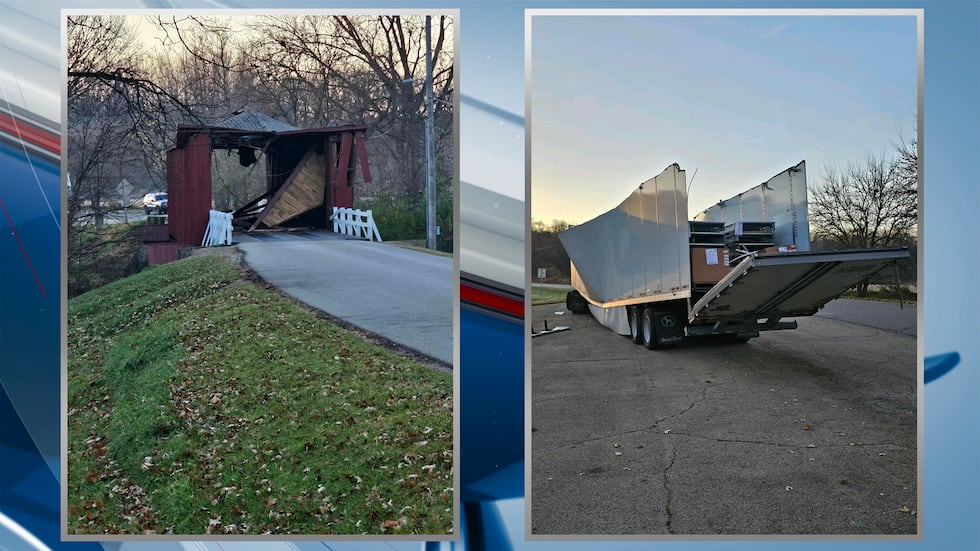 Wynn Logistics released this statement about the crash:
TV6 is working to get further details about the crash from the Illinois State Police.
Copyright 2023 KWQC. All rights reserved.