Davenport Fire Department investigating vacant house fire
Published: Nov. 16, 2023 at 9:15 PM CST
DAVENPORT, Iowa (KWQC) - The Davenport Fire Department responded to a house fire Thursday night in the 1000 block of Scott Street. No injuries were reported and the house appeared to be vacant, according to DFD.
DFD says at approximately 7 p.m. Davenport sent three engines, two ladder trucks, and one district chief for an initial response of 16 people.
DFD said Davenport Engine Two and Truck One were first on scene, shortly after the initial dispatch and upon arriving, crews found heavy smoke showing.
Immediately after arrival, heavy fire was visible from the second floor, DFD said. The fire was discovered to be from the basement to the second floor.
According to DFD, the home was vacant and crews said it appeared to have been neglected for some time. Hoarding conditions inside of the home also added to the extreme fire conditions.
Crews said they attacked the fire from the exterior of the home due to the home's condition and volume of the fire.
Crews determined that the fire was deep seated and had spread to numerous void spaces within the house.
According to DFD, crews were on scene fighting the fire for several hours and fire watch was established to ensure the fire was extinguished.
DFD says the fire is still under investigation and no injuries were reported.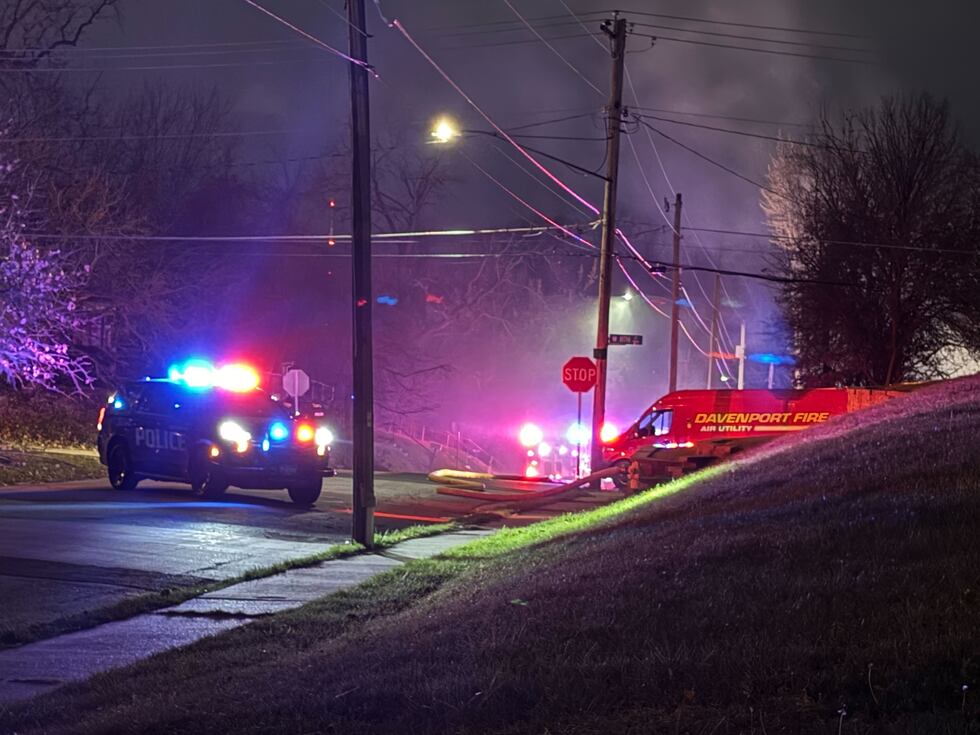 Copyright 2023 KWQC. All rights reserved.