Jonas Brothers pour drinks at a bar in surprise appearance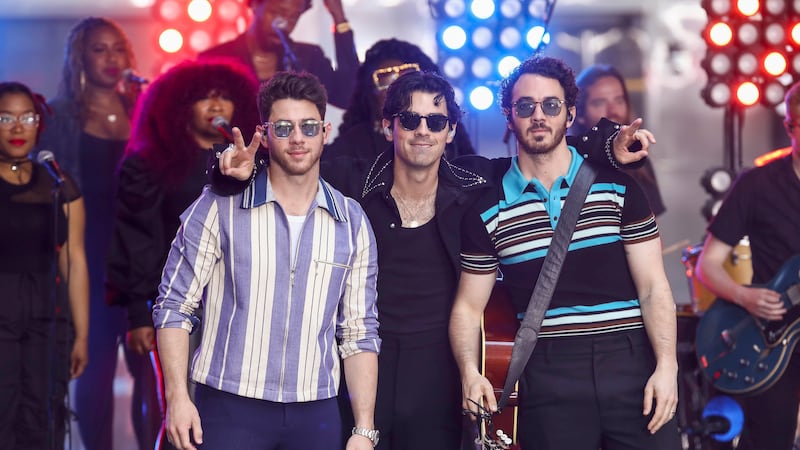 Published: Nov. 19, 2023 at 1:08 PM CST
HARRISONBURG, Va. (WHSV/Gray News) - Billy Jack's Shack in Virginia had a busy weekend and unexpected bartenders, WHSV reports.
The Jonas Brothers made an appearance and did a little bartending at the bar on Friday night.
Joe Fowler, the regional manager for Jack Browns and Billy Jacks, says the event brought a lot of excitement to the area.
"It definitely picks things up, it adds a little electricity to the air and everybody gets a little more excited," he said.
Fowler says it was fun to hear the cheers and to be around people who were all excited.
"It definitely caused a lot of excitement around the streets. People who couldn't get in were pressed up against the glass just to see," he said.
Fowler said Kevin, Joe and Nick Jonas were "really cool guys" and bought a round for everyone at the bar. He was surprised to find out the band was coming.
Copyright 2023 WHSV via Gray Media Group, Inc. All rights reserved.