Travis Kelce says a 'cupid' helped bring him and Taylor Swift together
Published: Nov. 21, 2023 at 8:37 AM CST
(TMX) - Travis Kelce is opening up about how he and Taylor Swift actually got together, and it wasn't a friendship bracelet, but "somebody playing Cupid."
In an interview with The Wall Street Journal Magazine published on Monday, the Kansas City Chiefs tight end revealed that he did try to get Swift's attention during her Eras Tour concert at Arrowhead Stadium, but someone on the inside helped bring them together.
He had previously shared on his "New Heights with Jason and Travis Kelce" podcast that he had hoped to give her a friendship bracelet with his phone number but didn't get the chance.
"There were definitely people she knew that knew who I was, in her corner [who said]: Yo! Did you know he was coming? I had somebody playing Cupid," Kelce told the magazine, though he didn't know that until she contacted him the next day.
"She told me exactly what was going on and how I got lucky enough to get her to reach out," he said.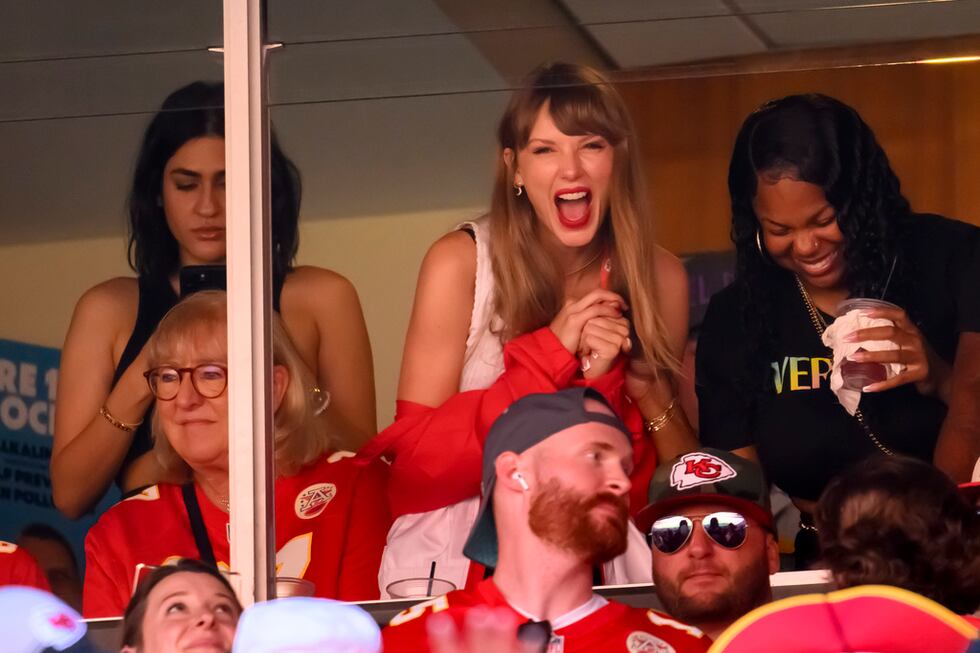 "She'll probably hate me for saying this, but...when she came to Arrowhead, they gave her the big locker room as a dressing room, and her little cousins were taking pictures...in front of my locker," he said.
Kelce, 34, is a two-time Super Bowl champion and holds multiple NFL records, but admitted to WSJ Magazine that he's "never dated anyone with that kind of aura about them," referring to 33-year-old Grammy winner's global superstar status.
"I've never dealt with it," Kelce said. "But at the same time, I'm not running away from any of it.... The scrutiny she gets, how much she has a magnifying glass on her, every single day, paparazzi outside her house, outside every restaurant she goes to, after every flight she gets off, and she's just living, enjoying life. When she acts like that I better not be the one acting all strange."
Swift attended her first Chiefs game in September after they had already gotten to know each other in New York. Kelce just returned from Argentina, where he spent his bye week watching Swift perform in Buenos Aires. Videos of the concert shared on social media showed Swift leaving the stage and running straight into Kelce's arms after the show.
Copyright 2023 TMX. All rights reserved.