Anchor, Quad Cities Today at 11 and Quad Cities Live
Davenport, IA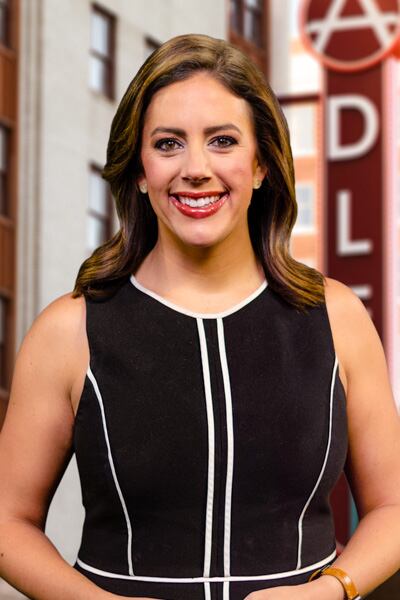 Morgan Ottier started at KWQC in September of 2010 after spending the summer as an intern with TV6. She fell in love with the QCA and lives in Davenport. Morgan has one daughter, Darby, who loves singing, dancing, and the plethora of playgrounds and bike paths the area has to offer.
Morgan is a University of Iowa graduate. Go Hawkeyes! She graduated with degrees in both Journalism and English. She currently anchors TV6's morning show "Quad Cities Today" alongside Jenna Jackson, Redrick Terry, and Meteorologist Kevin Phelps. Morgan also co-hosts "Quad Cities Live" every Friday at 3 p.m. alongside Jake Eastburn. It's a lifestyle show focused on area events and highlighting the work of local non-profits.
Morgan is proud of her storytelling accomplishments with the help of her TV6 family. She has won several state and regional journalism awards and has been Emmy nominated twice. You can typically find Morgan enjoying time outdoors. She enjoys hiking, running and fitness. If you see her, please say 'hello' because she loves making new friends.