Meteorologist
Davenport, IA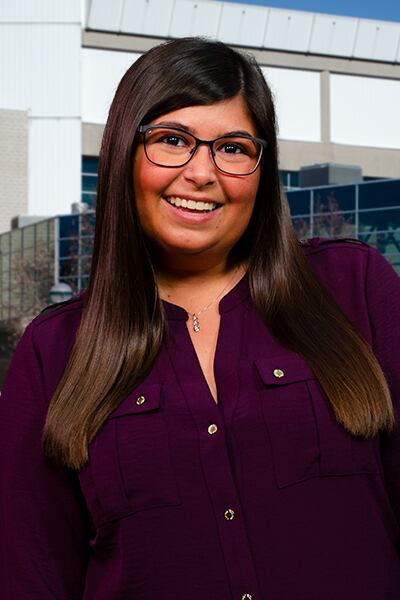 Alexis Hermansen grew up in the suburbs of Chicago. Growing up in Illinois gave her a love for how variable weather can be day in day out.
During her time at ASU she completed an honors thesis through Barrett, the Honors College that looked into how the public perceives forecasts.
Alexis was one the first to graduate from ASU with a concurrent degree in journalism (broadcast) and geography (meteorology-climatology).
During the summer of 2019 Alexis stayed in Arizona to continue her internship at the Arizona Department of Environmental Quality where she worked with vehicle emissions to create better outreach for a vehicle volunteer program. She also worked with the forecasting department and completed air quality forecasts. During that time, she interned at the ABC affiliate in Phoenix and helped crews track monsoon storms.
After her training, she went to Odessa, Texas in September of 2019 to be the weekend meteorologist and reporter for the ABC and Fox affiliate stations.
In her free time, Alexis enjoys catching up on the latest movies and tv shows, playing Xbox and enjoying the views. Her favorite season is fall; it's the best one in her opinion to keep the windows open and let the fresh air in!
Alexis enjoyed her time out west, but she's glad to be back home to the good Chicago eats!
You can follow Alexis on Twitter at @alexishwx or Facebook at @KWQCAlexisHermansen to get your latest weather updates and give her some tips on some good local spots to visit!
Education
Arizona State University, journalism (broadcast), geography (meteorology), 2019
Awards
Summa Cum Laude, 2019