Anchor
Savannah, Ga.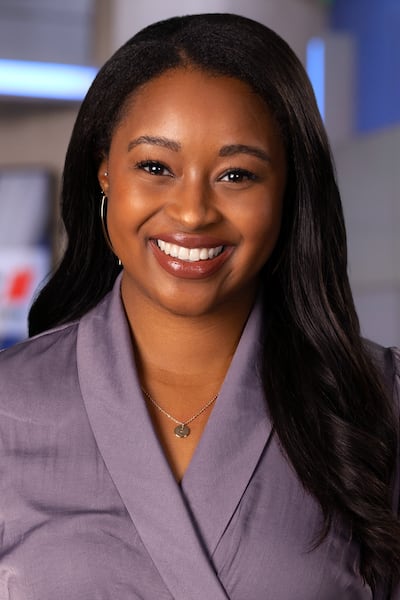 Aria joined WTOC in November of 2022. She is an anchor for THE News at Daybreak and works on WTOC Investigates' Asked and Answered franchise.
Aria recently worked in Cleveland, OH as a reporter where she focused on community stories and seeking results.
Before working in Cleveland, Aria was a reporter in Evansville, IN.
She is originally from Kannapolis, North Carolina, a small town outside of Charlotte.
Aria graduated from The University of North Carolina Wilmington in May of 2018.
There she earned her Bachelor of Arts degree in Communication Studies and minored in Psychology.
While Studying at UNCW she spent a semester abroad in England where she attended Keele University and took classes in film and marketing.
Aria is a proud member of Alpha Kappa Alpha Sorority Inc. and loves finding ways to give back to her community.
When Aria is not working, she loves playing and taking photos with her dog Kaizer, binge watching TV shows, trying new restaurants, and traveling to new places.
You can reach out to Aria via email at aria.janel@wtoc.com or by following her on social media @ariajaneltv. You can send Aria a tip for Asked and Answered by calling 912-238-8351.
Updated: Sep. 23, 2022 at 9:43 AM CDT
|
By
Aria Janel
and
Gray News staff
Neighbors said this isn't the first time the dog has attacked someone, and the decision leaves them in a tough situation.
Updated: Apr. 28, 2022 at 11:25 PM CDT
|
By
Aria Janel
and
Gray News staff
Ricky Polk sat on his back porch last Saturday when he took a fall and pushed his Lifeline button, but it didn't work.