Leaving No Stone Unturned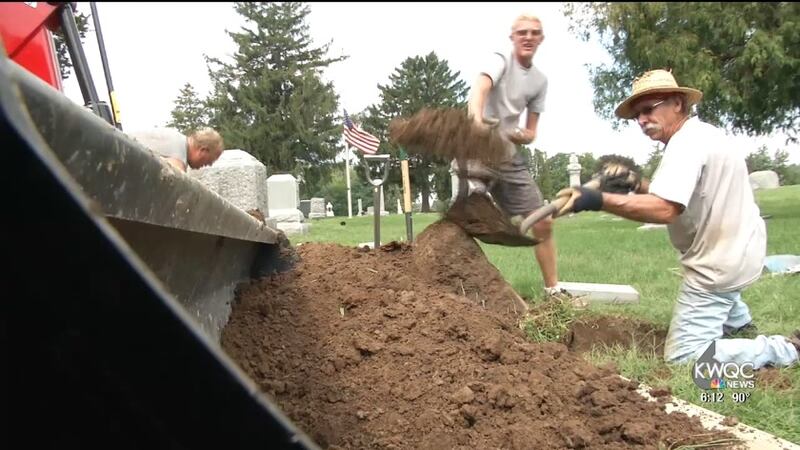 Published: Aug. 28, 2018 at 12:00 AM CDT
Straighten up.
It's sort of the catchphrase at the Fulton Township
Cemetery in Whiteside County.
Dave Jindrich and three township employees have a monumental task.
For the last three and a half years,
Jindrich has been doing restoration work at the
cemetery.
He took a course in cemetery and gravestone
preservation. His business is Restoration Services.
Much of his time is spent straightening monuments and military markers.
He has done hundreds.
With the help of township employees, the crew uses lift bars,
straps, and even heavy equipment
to maneuver the monuments.
Some weigh thousands of pounds.
Over the decades, some headstones have
been sinking or falling over.
Jindrich to the rescue.
Accuracy is essential as he uses rock and other items
to carefully re-set the base and
straighten things out.
He also scrubs the stones for cleaning purposes.
Township employees Bill Holesinger and Michael De Berg think the work is rewarding. They are restoring
dignity to a cemetery where some of Fulton's forefathers are buried.
Former President Ronal Reagan also has ancestors who were laid to rest in the Fulton Township Cemetery.
Dave Jindrich calls it "exciting work."
Gratifying.
Monuments and markers which will be
standing, he hopes, for years to come!