Authorities postpone news conference on Mollie Tibbetts to Monday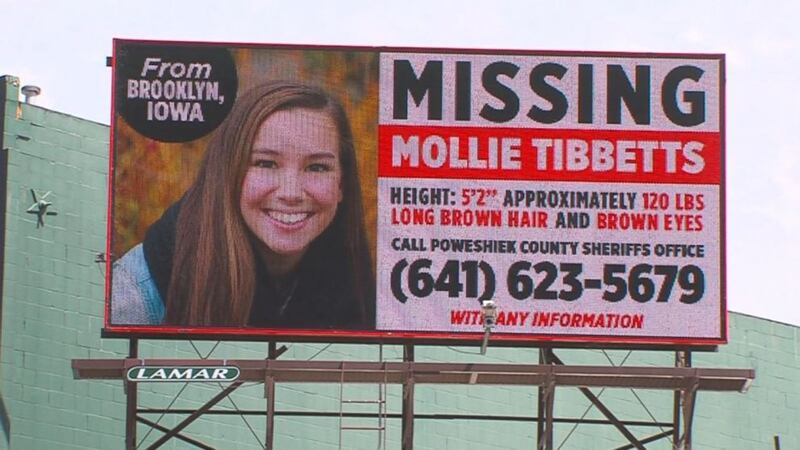 Published: Aug. 9, 2018 at 2:12 PM CDT
Law enforcement authorities have postponed a news conference on the Mollie Tibbetts missing person investigation.
The news conference was scheduled for Friday, but has been rescheduled to 3 p.m. Monday at the Poweshiek County Sheriff's Office in Montezuma.
Authorities did not provide a reason for the postponement, but said the investigation remains active and they will provide updates regarding the investigation during the news conference.
Investigators continue to follow up on leads and tips, and said information is still coming in to the active investigation. Anyone with information that may help in the case should call 1-800-452-1111.