Bettendorf School District prepares for end of collective bargaining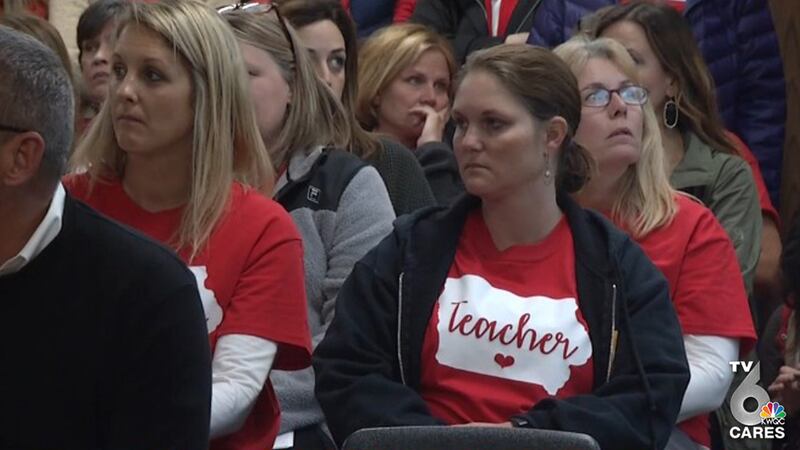 Published: Oct. 16, 2018 at 5:34 PM CDT
The Bettendorf School Board is drafting new employee policies for when its current contract with union teachers ends. Several teachers, wearing red in a show of solidarity,attended the school board meeting Monday, Oct. 15, 2018, out of concern over the changes and a desire to be part of the process.
A new state law ends the old way of collective bargaining. So, when the current contract ends in 2020, only base salaries can be negotiated. The district has been looking at creating an employee handbook for other policies, but Superintendent Michael Raso says the teachers union will be involved in base wage negotiations.
"We could end up with the same salary schedule and the same words or language in our handbook as we have in our master contract right now," said Raso. "We just wanted to take the time and the flexibility that the law gives us to investigating these things."
The changes may include salary incentives, but the superintendent stresses they are not considering merit pay for teachers.
A draft of the new policies could be ready for review by the end of this spring.