Massive fire at The Captain's Table in Moline - UPDATE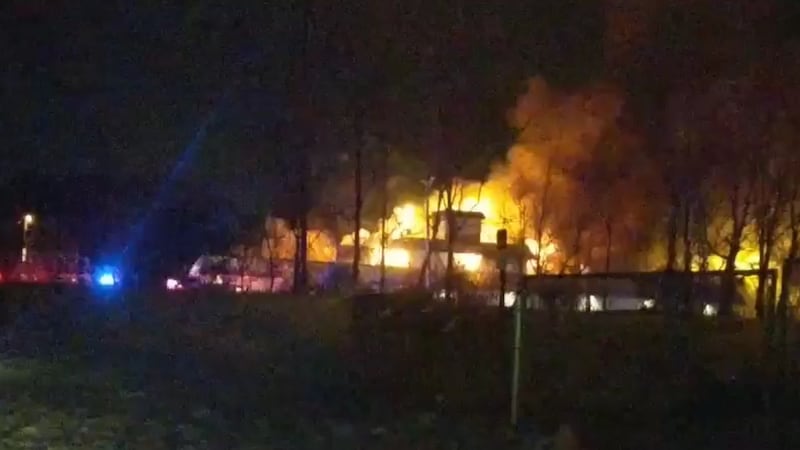 Published: Jan. 16, 2018 at 1:33 AM CST
UPDATE: 1/18/18: Fire officials have released their report on the fire that destroyed The Captain's Table restaurant on River Drive.
According to Captain Kevin Neff, the call came in around 10:44 p.m. on Monday, January 15, 2018. When they arrived, firefighters found the restaurant engulfed in flames and were forced to use defensive tactics to bring the fire under control.
Due to hard to get to areas of the building because of outside obstacles and the shape of the interior, crews were still on scene Tuesday morning hitting hot-spots. The building was declaired a total loss and because of its instability. An excavator was used to bring down those unstable walls and allow firefighters better access to hidden pockets of fire.
The cause of the fire is undetermined at this time. Property and contents losses have yet to be determined. There were no reports of any injuries at the time of this report.
Moline Fire Department was assisted by Moline Police Department, East Moline Fire Department, Rock Island Arsenal Fire Department, Moline Second Alarmers, Mid-American Energy and Metro Link bus service who provided a warm place to rehab.
UPDATE 3:30 p.m.: River Drive in Moline has reopened to traffic.
UPDATE: Part of River Drive is blocked off as crews work on the active scene in Moline Tuesday morning.
Crews tell TV-6 the fire started just before 11 p.m. on Monday, Jan. 15. A bystander noticed the fire and that's when fire crews were alerted and began a "defensive tactic". According to officials, that is when it is too dangerous for crews to go inside and instead, they fight the fire from outside of the building.
Crews on scene have been rotating every 15 minutes and Metrolink has provided a bus for workers to warm up in between shifts.
Due to the cold weather, ladders and hoses used have been freezing up, making it harder for crews to fight the fire. Crews will remain on scene throughout the morning to make sure the fire doesn't flare back up.
No word yet on the cause of the fire.
ORIGINAL: The Captain's Table restaurant located on River Drive in Moline was fully engulfed in flames.
According to the business's Facebook page, the business was closed for remodeling beginning January 1, 2018.
The businesses posted a message on its Facebook saying everyone is safe.
We have a crew on scene now and we will provide any updates as we receive them.