UPDATE: Davenport police still searching for answers after fatal shooting of 16-year-old Jovontia Jones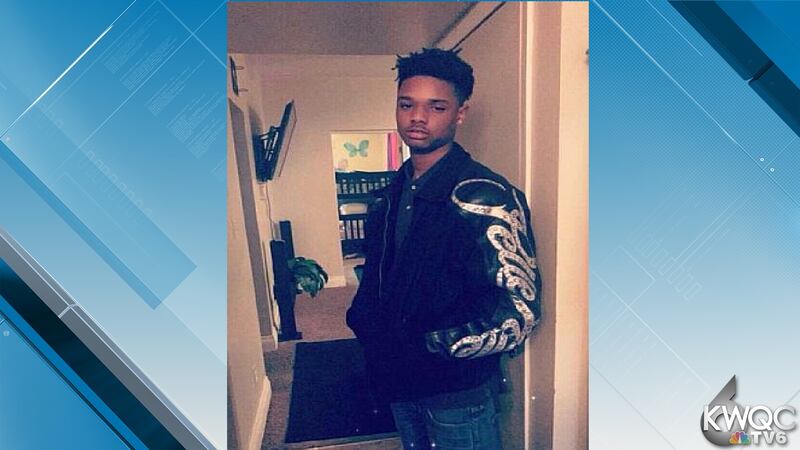 Published: May. 19, 2018 at 8:21 PM CDT
Police and Crime Stoppers are now offering up to $2,500 for answers in the murder of Jovontia Jones.
Police say the 16-year-old was shot at the Hilltop Liquor store on Harrison Street in Davenport on May 19, 2018. Almost two months later, police are still asking for the community's help.
Davenport police are asking anyone with information to contact them. To remain anonymous you can call the Crime Stoppers line at 309-762-9500, or use the app P3 Tips. Crime Stoppers tips are anonymous and you could earn a cash reward of up to $2,500.
Davenport police are still asking for the public's help after the fatal shooting of a 16-year-old.
Police say since the fatal shooting of Jones, which occurred on Saturday, May 19, they've been working actively on the case. Police say they "know there are people in our community who know what happened in this shooting and have the information that will allow our detectives to close this case and make our neighborhoods safer."
Anyone with information to "DO WHAT'S RIGHT" and call the Davenport Police Department at 563 326-6125, or submit an anonymous tip via text message or their mobile app entitled "CrimeReports by Motorola."
Preliminary Police Reports say two vehicles in this weekend shooting were stolen.
Davenport Police say 16-year-old Jovontia Jones was killed in a shooting on Harrison Street Saturday evening.
Davenport Police say a juvenile suffered life-threating injuries after a shooting on Harrison Street Saturday evening.
Police were called to 1300 Harrison just before 7:00 p.m. May 19. They later discovered shell casing in the 1200 block.
DPD says while officers were investigating the incident, a male juvenile came into the Genesis Emergency Department with life-threatening injuries from the incident.
He was transported to Iowa City. Anyone with information is asked to call DPD.
Davenport Police are investigating a shots fired call that has several streets closed in Davenport.
13th Street is closed from Ripley to Main Street and Harrison Street is blocked from 12th to 14th.
Traffic is being diverted in those areas.
Police confirm shots were fired, but no word on if anyone or anything was hit.
Evidence markers can be seen in the roadway.
We have a crew on scene. This is a developing Story.