Goose lays egg in eagle nest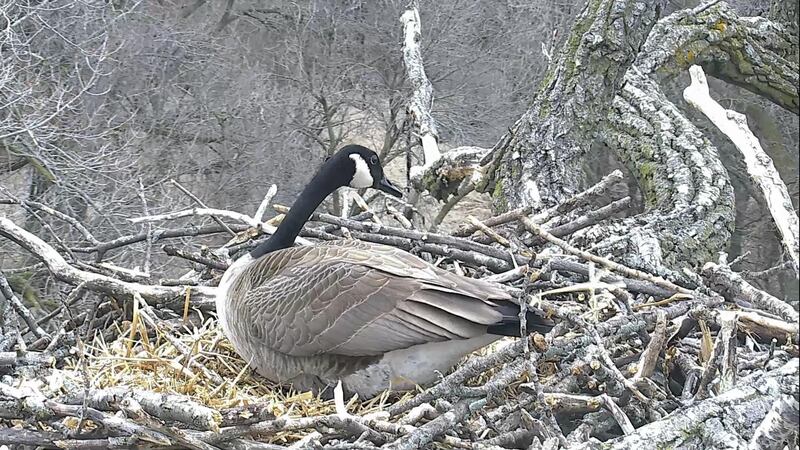 Published: Apr. 17, 2018 at 5:50 PM CDT
Staff at Arconic thought the eagle nesting season was over for liberty and justice last week, but an unexpected guest showed up Monday and left behind a surprise.
In the photo, you can see a goose taking a break inside the eagle's nest and then it ends up laying an egg. Both the goose and the eagles have been protecting the egg, but staff say this is a hard battle they can't help the goose with.
"The eagles would ultimately win that battle. Plus geese normally nest very close to the ground and so nesting that high is probably not a good thing for a goose to hatch out up there," said spokesman John Riches.
Staff say the eagles did lose an egg recently, so they are not sure if it will lay another egg.