'He was spitting corn.' 79-year-old man rescued from grain bin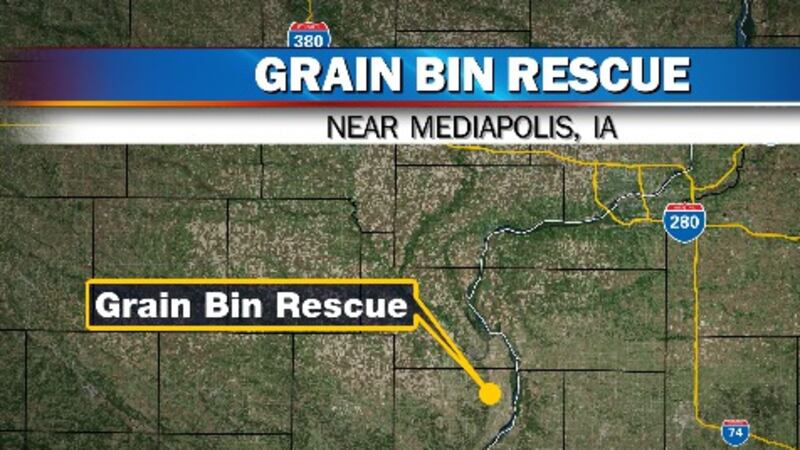 Published: Jun. 22, 2017 at 8:32 PM CDT
Firefighters say one man is lucky to be alive after he was rescued from a grain bin in rural Des Moines County.
It happened on the corner of 225th street and County Highway 99, that's about seven miles East of Mediapolis.
Around 12:10, Mediapolis Fire Department got a call of a man stuck in a grain bin, when they got on scene 15 minutes later, 79-year-old Kenneth Klenk was trapped up to his mouth in corn.
Mediapolis Fire Chief Jeff Kerr said he had his head tilted back and was spitting corn before they started to rescue him.
They used a special grain bin rescue tool to help Klenk, but couldn't quite get him out.
Eventually, they cut holes in the grain bin to let corn out, he was freed nearly two hours later around 2 p.m.
Klenk was taken to the hospital but is expected to be alright. Chief Kerr said he was alert and cracking jokes on the way to the hospital.
Chief Kerr says calls like these are usually recoveries and not rescues.
Oakville Fire & First Responders, Burlington Fire & Ambulance, Yarmouth Fire, Mediapolis Community Ambluance, Oakville Feed and Grain, Des Moines County Sheriff's Deputies, and the Des Moines County Roads Department all assisted.