Illinois bar offers free beer if IDOT finishes roadwork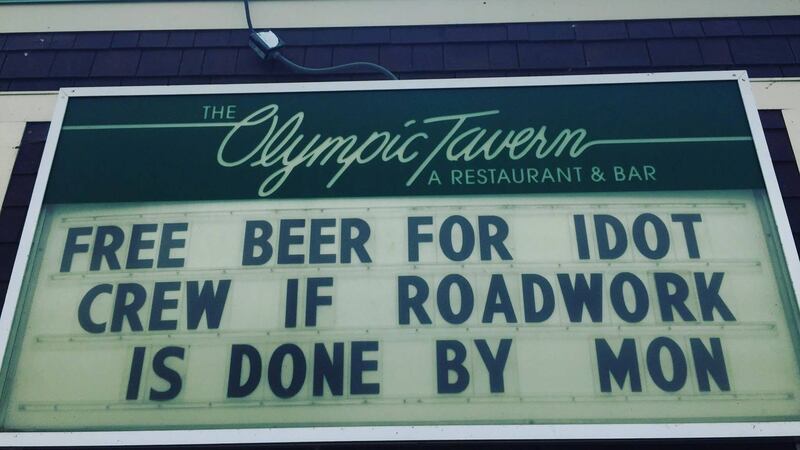 Published: Oct. 11, 2017 at 7:54 AM CDT
Olympic Tavern on Route 2 in Rockford has grown weary of months of road construction.
"We are actually in our second year of three years of Route 2 construction," said Zak Rotello, Olympic's food and beverage manager.
"The IDOT crew has done a great job of keeping our entryway open (but) overall traffic is down."
Rotello thought maybe IDOT crews could use an incentive to finish their work, so he is using the tavern's outdoor sign to offer "free beer" if the work is finished by Monday.
The message struck a chord among Reddit users across Illinois and beyond who "upvoted" the sign after it was posted on the site while also complaining about their own local road construction woes.
No word yet on what impact, if any, the sign will have in Rockford.
"The guys working on the street thought it was hilarious," Rotello said, but "no official response from IDOT and, no, they're still not done."