Iowa man catches endangered prehistoric fish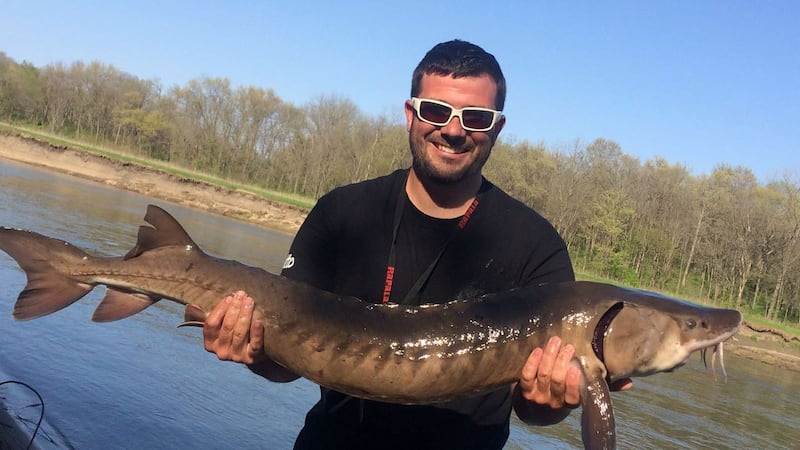 Published: May. 18, 2017 at 7:16 AM CDT
A rarely-seen ancient fish that can live to be 150 years old has turned up in Iowa.
Rob Griffith reeled in a lake sturgeon while fishing the Upper Iowa River near Decorah, Iowa on May 5, 2017.
National Geographic reports the lake sturgeon is sometimes called a "living fossil" because the species has been around 135 million years.
The fish, which can grow 6 feet long and weigh 200 pounds, is rarely seen today in Iowa and is listed as endangered.
Observers with the Iowa Department of Natural Resources were thrilled to see the remarkable photo of Griffith holding his catch.
"They must be returned to the water immediately unharmed if accidentally caught," the Iowa DNR posted on its Facebook page. "While we want the fish returned quickly to the water, photos like these help us document the range of endangered species in Iowa's waters.
Lake sturgeon are on Iowa's endangered species list due to habitat degradation and dams limiting access to spawning areas.