Monmouth College establishes first ever lacrosse programs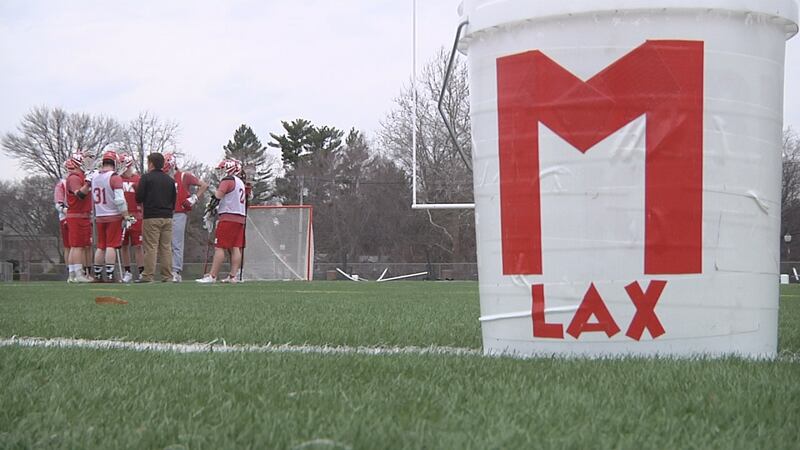 Published: Mar. 26, 2017 at 1:41 PM CDT
For the first time in school history, Monmouth College has added men's and women's lacrosse teams to its athletic programs.
Jessica Jablonski, a junior on the women's team, says this is a collective making of history.
"Everything that we're doing is a first," says Jessica Jablonski, a junior in the team. "The first goal we had, the first timeout all these things are the first."
While the players were eager to be a part of a start-up program, the first time head coaches have been behind the scenes for a year already.
Men's Head Coach Andrew Routt says recruiting players was the first step.
"It's been fun to get guys on campus and to be able to get into practices and games and everything," he says.
For both coaches finding interested recruits was at times a challenge.
"There were some players who thought it was a great opportunity to really come in and contribute right away," says women's lacrosse coach Elizabeth Demara. "Then, there were other recruits who wanted a more established program."
The men's team has 22 players; the women's has 19 on its team.
Mostly freshmen make up the two teams and they are looking forward to the future.
"It doesn't matter if we win every game or if we lose every game. Only that we get better," says Amanda Green.
Freshman goalie Jason Kunath agrees.
"By the time we're seniors, i think we'll be just fine," Kunath believes. "We'll have a solid winning record and definitely scare some teams."
Monmouth College says it's excited to bring this sport to Warren County.
Freshman Jacob Wenokur says he hopes the sport is as popular as football one day.
"But it's getting popular, especially out in the Midwest," he says. "It's definitely picking up."