Monsanto Agriculture plant unveils their $50 Million expansion at ribbon cutting ceremony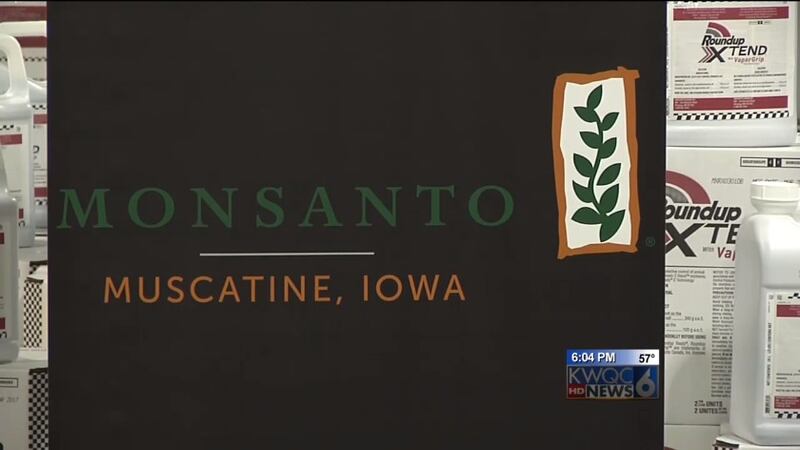 Published: Apr. 21, 2017 at 6:49 PM CDT
More growth in the Muscatine community: the Monsanto Agriculture Plant has announced a $50 million expansion for its QCA site. The facility says it's a move that increases their formulation and packaging capabilities for farmers.
The expansion of the new product has been in the works for nearly 7 years now. Engineers created the formula called 'Vaper Grip' to help farmers fight through weeds and grow crops. The Monsanto Corporation has over 33 facilities in the country, and the Muscatine facility is the first to expand with the new product. State officials and plant managers say it's a great opportunity for not only the company but the Muscatine economy as well.
"All the investment it takes, to bring a technology to market, we are very proud of our agriculture here in Iowa, we have more corn production than any other state," said Iowa Secretary of Agriculture, Bill Northey.
"Anytime you can expand and grow your facility and bring additional people to your existing facility that's a great day for the community, jobs that will be created especially for this expansion, were worth 30 additional jobs we added to this location," said Monsanto Plant Manager Shawn Schrader.
Iowa secretary of agriculture, Bill Northey, also says the state of Iowa provided $4-million worth of tax incentives for the expansion project.