National Fire Protection Agency warns of turkey-frying dangers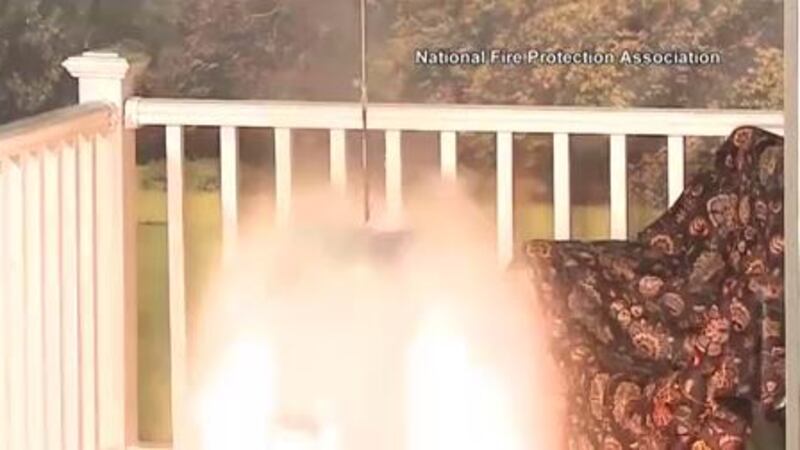 Published: Nov. 23, 2017 at 8:15 AM CST
With Thanksgiving, comes turkey, and with turkey comes new and innovative ways to cook the bird. However, the National Fire Protection Association is reminding cooks about the dangers frying their turkey can cause.
In a video demonstration, you can see what can happen while lowering the turkey into the hot oil.
Safety groups strongly recommend against deep frying a turkey, however, if you're going to deep fry it, the Consumer Product Safety Commission says there are some important tips to remember ahead of time for safety.
They're reminding cooks to only use a turkey fryer outdoors and away from your home, and to never use the fryer in a garage or on a porch.
Do not overfill the oil, or leave the turkey unattended, and to make sure your turkey is fully thawed out and dried before frying.
Since 1998, there have been more than 214 turkey fryer-related fires, burns and explosion incidents. With reports saying those incidents have caused more than $9.6 million in property damage.