UPDATE: Officer injured in police pursuit identified as local police chief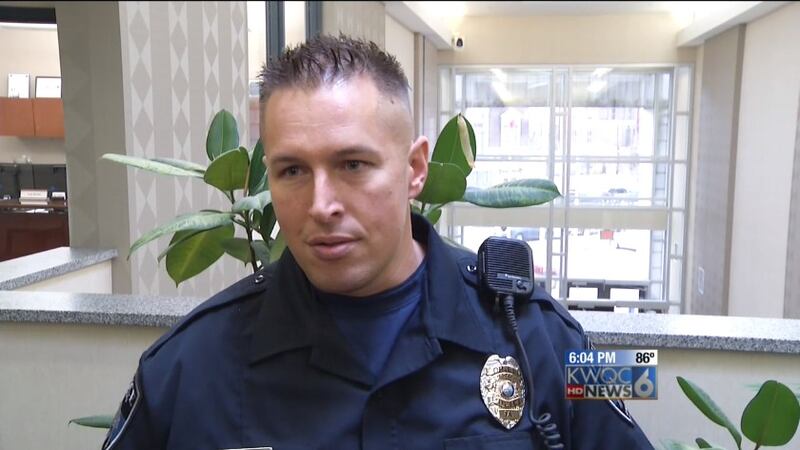 Published: Sep. 25, 2017 at 12:35 PM CDT
UPDATE: Mayor Doug Anderson of Buffalo confirmed to KWQC that Police Chief T.J. Behning is the officer who was severely injured in a police pursuit, Monday afternoon.
Highway 22 was closed in both directions between IA 38 and I-280 (near Buffalo). The road was blocked due to the crash that ended the pursuit.
The pursuit started in Davenport on HIghway 61 near Credit Island. It's unclear what exactly started the pursuit.
The suspect vehicle headed toward Blue Grass where it crashed first.
The passenger in the vehicle was arrested, but the driver somehow got into a garbage truck and took off.
The pursuit ended west of Buffalo where the garbage truck hit Chief Behning. Scott County Sheriff Tim Lane tells us the officer was out of his squad car in an attempt to deploy stop sticks when the truck hit the car and in turn hit the officer.
Behning was taken to the hospital in Iowa City with serious injuries.
Lane told KWQC two suspects are in custody. He says that one of them was under investigation.
ORIGINAL: We have crews heading to the scene of an incident near Buffalo, Iowa. An Iowa State Trooper tells us a MedForce helicopter was heading to the scene.
Eyewitnesses say there is a crash scene that may be related to this incident near 90th Avenue and 145th Street.
We are working to get more information. Stay tuned to KWQC-TV6 and kwqc.com for updates as we receive them.