New signs up at Bechtel Park warn residents "aggressive" blackbird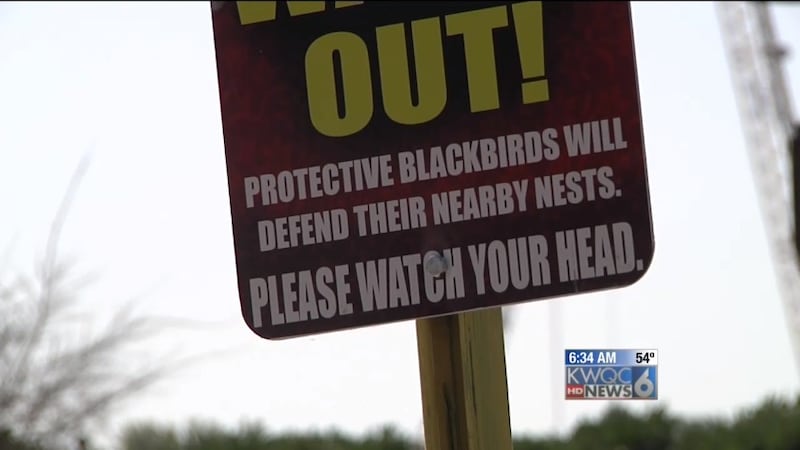 Published: Aug. 9, 2017 at 6:53 AM CDT
Signs dot the Davenport riverfront warning against red-winged blackbirds, but now there's a new sign at Bechtel Park.
The city's Parks and Recreation Department said these birds are most commonly seen in May, June and July and most active during a six week period, sometime during mid June and July.
The Director of Parks and Recreation, Steve Hock, told TV-6 the birds are known for swooping down towards people's heads. Even though this can give some walkers or joggers a good scare, the birds are protecting their nests.
Due to a a migratory bird act, Hock said, the blackbird's nests are protected. The only way the nests can be moved is if they are doing doing major damage.
The Parks and Rec Director said there were reports of an aggressive bird near the park and they received requests to put a warning sign up.
The sign reads, "Protective blackbirds will defend their nearby nests. Please watch your head."
Hock said there are other signs placed along the riverfront and typical places, near the riverfront, where the birds nest.
TV-6 did reach out to the Iowa DNR for how to stay clear of the blackbirds. Once a response is received the story will be updated. Stick with TV-6 on-air and on our mobile app.