Work begins on new upscale apartment building in Bettendorf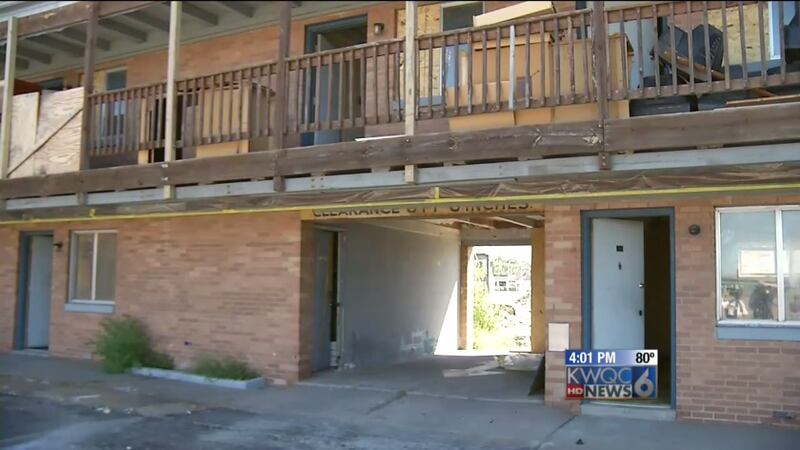 Published: Aug. 23, 2017 at 4:56 PM CDT
Bettendorf, Iowa (KWQC) - With the swing of a sledgehammer, work officially got under way for a new development project in downtown Bettendorf.
City leaders and developers gathered at the site of the former Twin Bridges Motor Inn to announce plans for the space.
Demolition work is already under way at the motel, which had fallen into disrepair and was described as an eyesore. A new upscale apartment complex will take its place.
Some of the more notable amenities include a rooftop deck, swimming pool, spa and community space, first floor retail and dining, balconies and 75 percent of the units will have river views.
"These cool apartments in a creative spot will be a great spur of development in downtown Bettendorf, so we're here to celebrate (development company) Neuberry Living and (president) Frank Levy to bring their investment to the Quad Cities and in our town," said Bettendorf Mayor Bob Gallagher.
The apartments will range in size from 450 square feet studios to an almost 1100 square foot, two bedroom option. Developers say they would like to have people moving in by next summer.
Long-term residents of the former Twin Bridges Motor Inn have been relocated.