'Mo Music, Mo Art:' Moline names new summer festival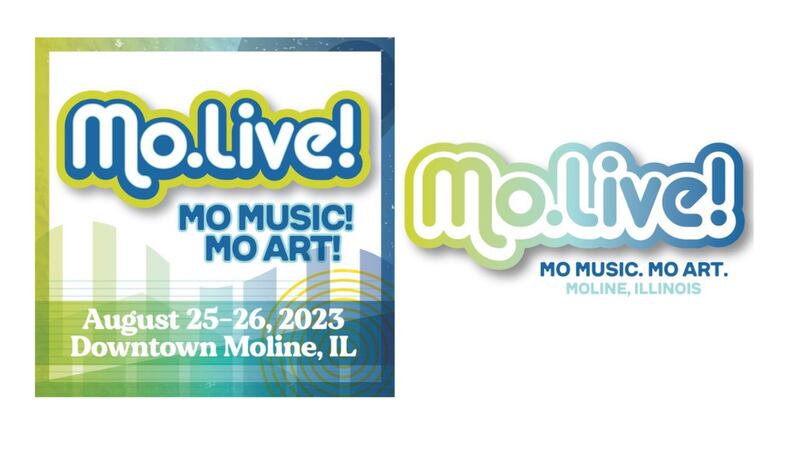 Published: Mar. 23, 2023 at 2:43 PM CDT
MOLINE, Ill. (KWQC) - Moline is creating a new summer music and arts festival, and after seeking the public's help in naming the festival, a name and branding have officially been announced.
"Moline's new annual summer festival will be called... 'Mo.Live' featuring Mo Music. and Mo. Art., all in Moline, Illinois," stated a media release from Moline city officials. The soon-to-be annual downtown music and arts festival will take place downtown Moline on Aug. 25-26.
The naming of the new and soon-to-be annual summer festival comes after the City of Moline announced how successful last year's 'Moline 150th Celebration' was at drawing a crowd from people all over the Quad Cities.
So, city officials said the problem then became that the city would need to create a new name and branding to keep Moline's annual festival ongoing for years to come. Thus, Moline city officials announced Moline's new annual summer festival will be known as 'Mo. Live! Featuring Mo Music and Mo Art in Moline, Illinois.'
Moline city officials said they will share more details soon including a revised, but still downtown location, a new website and other details as planning moves forward.
It should also be noted that festival planning is now under the planning of Moline Parks & Recreation, city officials added.
Copyright 2023 KWQC. All rights reserved.